Westside Lumber #9 Steams on the Midwest Central Railroad
Westside Lumber #9 is part of an elite group. When Ephraim Shay popularized the idea of geared steam locomotives, it became very popular with lumber companies as these engines were designed with low-gear drive systems that enabled them to pull heavy loads up steep grades. While there are 122 surviving Shay steam locomotives, only a few are operational one of them being the Midwest Central's Westside Lumber #9.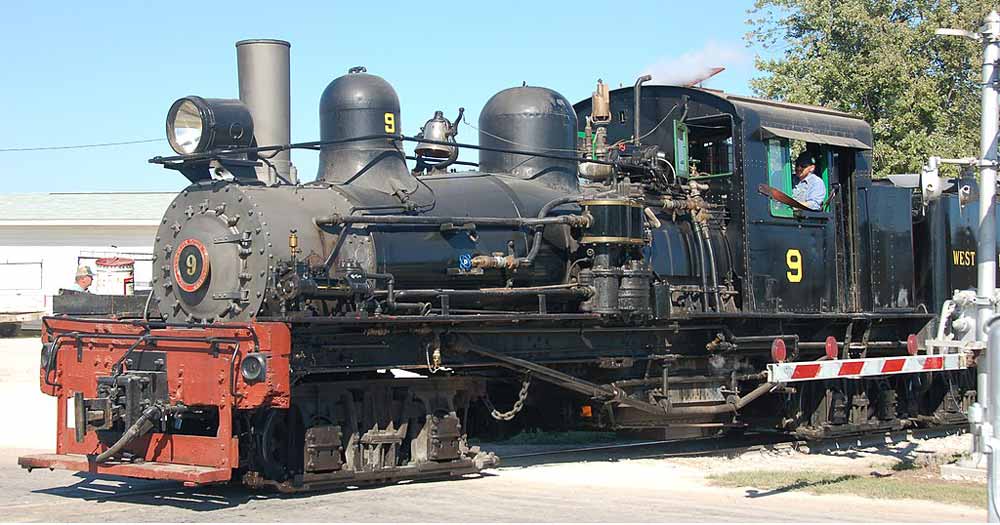 A Brief History of the Westside Lumber #9
#9 is a C-class (three-truck) Shay steam locomotive that was built for the West Side Lumber Company by Lima Locomotive Works in 1923. #9 worked for the lumber company for several decades until it was bought by the Midwest Central Railroad of Mount Pleasant, Iowa in 1966.
After some minor restorations, Westside Lumber #9 was placed under the management of the Midwest Central Railroad Volunteers who ensured that it operated perfectly as an excursion train for several decades. It was again restored in 1998 and continued operating until 2010 when the Midwest Central Railroad entered into a lease agreement with the Georgetown Loop Railroad for the powerful Shay #9 to operate on the famous Georgetown Loop Railroad. The idea behind this deal was that Georgetown Loop Railroad needed a stronger and bigger steam locomotive for its ever-increasing passenger ridership, so going for a Shay locomotive like #9 was a great option.
After another minor restoration, Westside Lumber #9 was transported to Colorado and operated on the Georgetown Loop until 2019. Once back under the control of the Midwest Central Railroad, #9 was placed in service at Iowa's McMillan Park, where she has been a crowd pleaser ever since.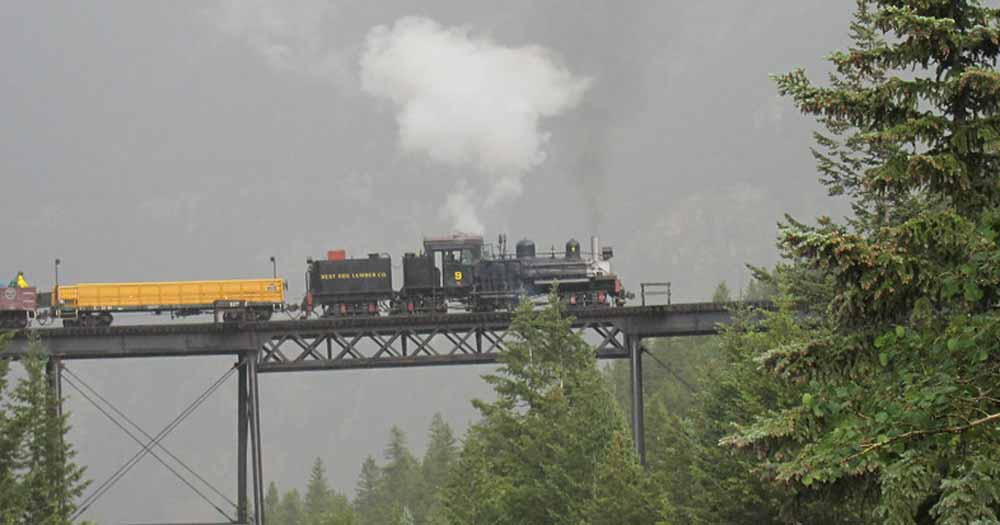 Current Status
Today, Westside Lumber #9 is one of the main attractions at the McMillan Park thanks to the Midwest Central Railroad. You can visit the railroad's website and plan a visit.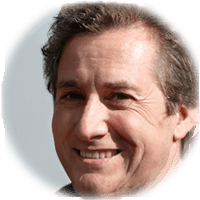 A longtime railfan, Bob enjoys the research that goes into his articles. He is knowledgeable on many railroad topics and enjoys learning about new topics. You can get a hold of Bob at his email link below.