Rio Grande #346 at the Colorado Railroad Museum
Now on display at the Colorado Railroad Museum, Rio Grande #346 had an immediate impact for the the Denver & Rio Grande Western Railroad entering service. At the time it was built, it was the type of engine that the company felt would be perfect to tackle the newly-built yet much-dreaded San Juan Extension, which ran from Alamosa to Durango. Even after a storied career, #346 remains active today, making it one of the oldest operating steam locomotives in existence.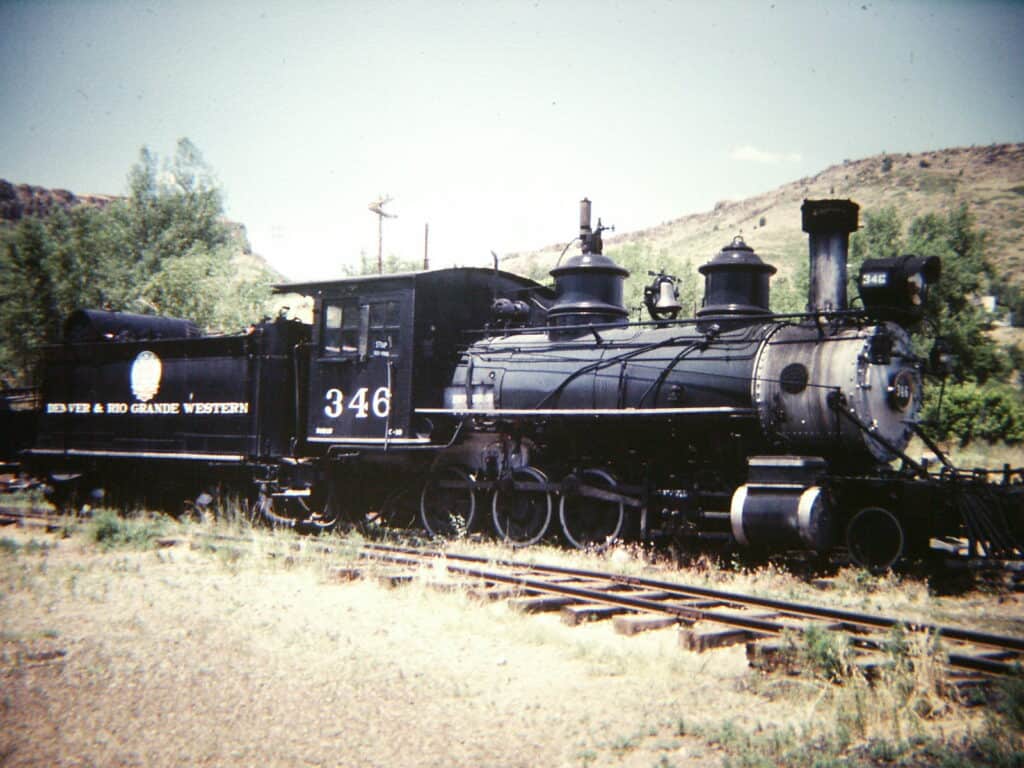 A Brief History of the Rio Grande #346
Originally numbered #406 and nicknamed 'Cumbres', as it operated over Cumbres Pass between Alamosa and Durango, this locomotive was built by the Baldwin Locomotive Works in 1881 and featured a 2-8-0 wheel arrangement. During its #406 years, was mainly used in helper service for the D&RG. In 1923, it was renumbered #346 and fitted with a new boiler a year later to comply with an Interstate Commerce Commission (ICC) order.
As the D&RG turned to newer and more powerful 400-series locomotives, #346 wasn't needed as frequently. This led to #346 being leased out to other railroads throughout the 1930's including the Colorado & Southern Railway, a subsidiary of the Chicago, Burlington & Quincy Railroad (CBQ) . In 1936, while on lease to C&S, #346 was wrecked near Kenosha Pass. To make it operational again, it was rebuilt at the CBQ's Denver shops.
The rebuild only took three weeks and it was fitted with a steel cab while the dome rings were removed. It, however, sat idle until it was transferred to the Montezuma Lumber Company in 1947 to be used on the Rio Grande Southern lines. Unfortunately, #346 was no longer needed after they ceased operations; so the engine was bought by Colorado Railroad Museum founder, Bob Richardson, in 1950. It was then transferred to the Narrow Gauge Motel in Alamosa, where it would stay until the Colorado Railroad Museum opened.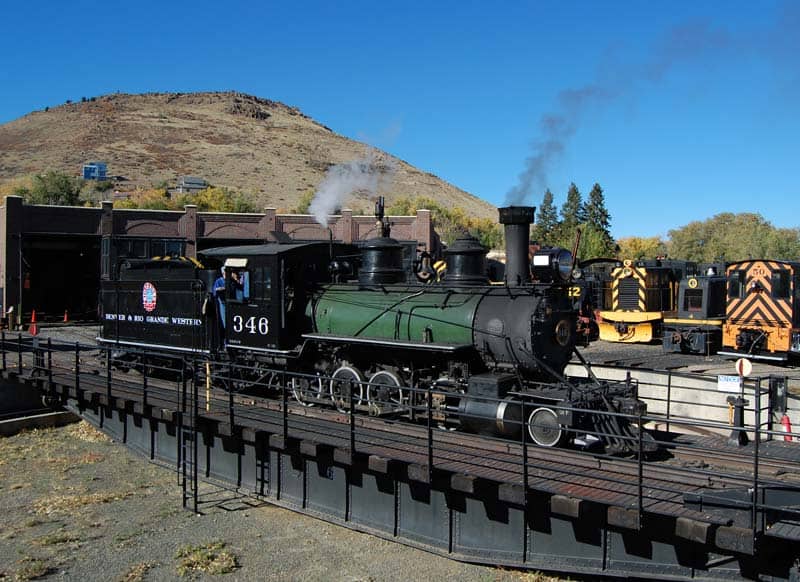 Current Status at the Colorado Railroad Museum
The Colorado Railroad Museum was established in 1959 and it didn't take long for #346 to become a star attraction. It was steamed up in 1962 and was recently restored by the museum. Today, it's one of the museum's premier operating steam engines and runs regularly on various events. You can visit the museum's website to learn more.
The Colorado Railroad Museum is also home to Rio Grande #20, which had an illustrious career in Hollywood in addition to working on the railroad.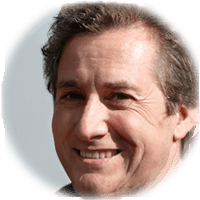 A longtime railfan, Bob enjoys the research that goes into his articles. He is knowledgeable on many railroad topics and enjoys learning about new topics. You can get a hold of Bob at his email link below.