Cripple Creek and Victor Railroad #1
Cripple Creek and Victor Railroad (CCV) #1 would likely have a very unique passport if locomotives were required to have them. Although she hasn't left the US in many decades, Cripple Creek and Victor #1 remains active and currently leads passengers on excursions throughout Colorado's gold region.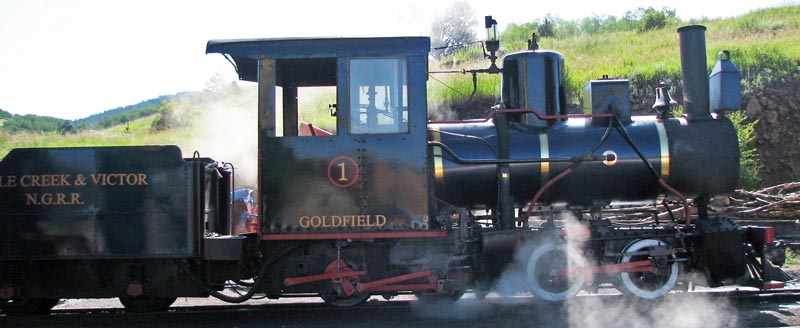 A Brief History of the Cripple Creek and Victor #1
The CCV #1 was built by the Orenstein & Koppel Locomotive Works in Berlin, Germany in 1902. #1 is an articulated, narrow-gauge steam locomotive with a wheel arrangement of 0-4-4-0. While very few details are known about her trip to North America and early history, Cripple Creak and Victor #1 was previously known as Compania de Minerales & Metales #1 and was used by CMM to haul freight trains near the town of Avalos in Zacatecas, Mexico for several decades.
In 1964, the locomotive was sold to John Birmingham in Boulder, Colorado. An avid railfan, Birmingham began operating the Cripple Creek & Victor Railroad as a narrow-gauge heritage railroad in 1967 with #1 leading the way.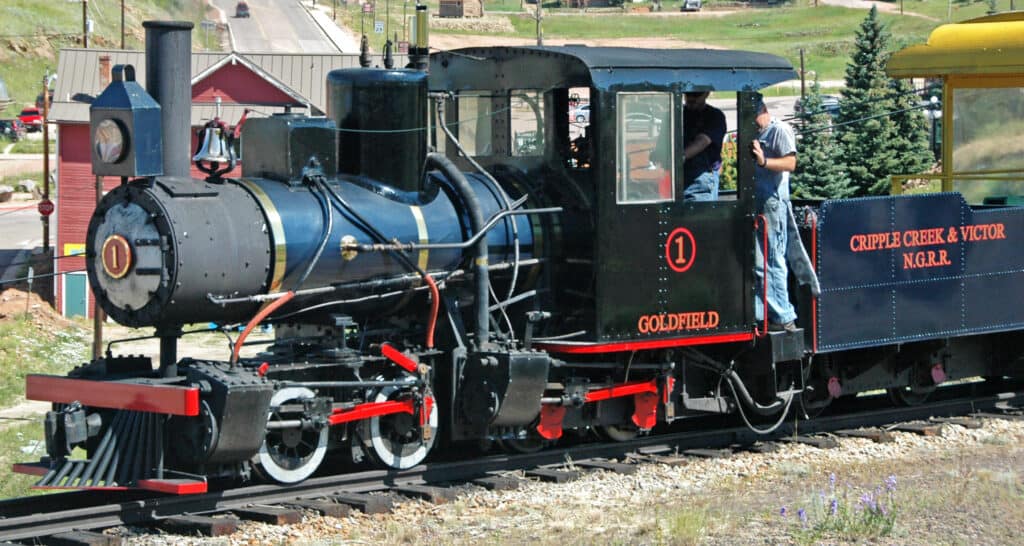 Current Status
The Cripple Creek and Victor #1 remains active on CCV's rails. Currently CCV operates seasonally from May-October. The standard tour lasts 45 minutes and takes passengers by historic gold mines, transporting back to the gold rush era. For more information about #1, including scheduling and ticket details, be sure to visit the Cripple Creek and Victor Railroad website.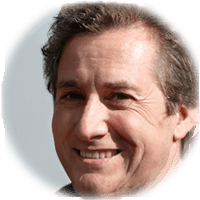 A longtime railfan, Bob enjoys the research that goes into his articles. He is knowledgeable on many railroad topics and enjoys learning about new topics. You can get a hold of Bob at his email link below.