Santa Fe #3415, Traveling the Abilene & Smoky Valley
It is no surprise that Santa Fe #3415 is a major draw for Abilene & Smoky Valley Railroad excursions. The Atchison, Topeka, and Santa Fe (AT&SF or 'Santa Fe') Railway featured many steam locomotives that have gone on to second careers on heritage lines. While some are now more than a thousand miles away from their original routes, Santa Fe #3415 found a home nearby, in Abilene, Kansas.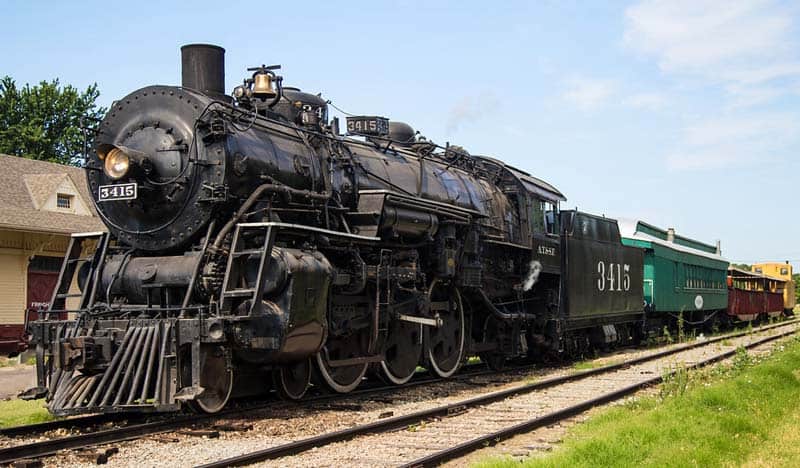 A Brief History of Santa Fe #3415
Built by the Baldwin Locomotive Works in 1919 for the AT&SF, #3415 is a Class 3400 "Pacific" steam locomotive with a wheel arrangement of 4-6-2.
Designed by John Purcell, #3415 was originally used to haul passenger trains for the railroad company throughout the Midwest between Kansas City and La Junta as well as between Newton in Kansas and Galveston in Texas. It was also used to haul freight and mail trains throughout Missouri, Kansas, and Oklahoma.
Santa Fe #3415 isn't the only ATSF locomotive still operating today. Be sure to check out our article on Santa Fe #3751, the oldest operating 4-8-4.
#3415 would remain in active service for more than three decades until its retirement in 1954 at a time when diesel-powered engines were taking over. This engine was one of the lucky ones as it was never scrapped. Instead, it was donated to the City of Abilene in Kansas in 1956 and was put on static display at the city's Eisenhower Park.
The city would later donate #3415 to the Abilene & Smoky Valley Railroad in 1996. One of the conditions during the donation was that the engine had to be relocated from Eisenhower Park. The new owners would then move the steam locomotive to their facility and began restoring it in 2005.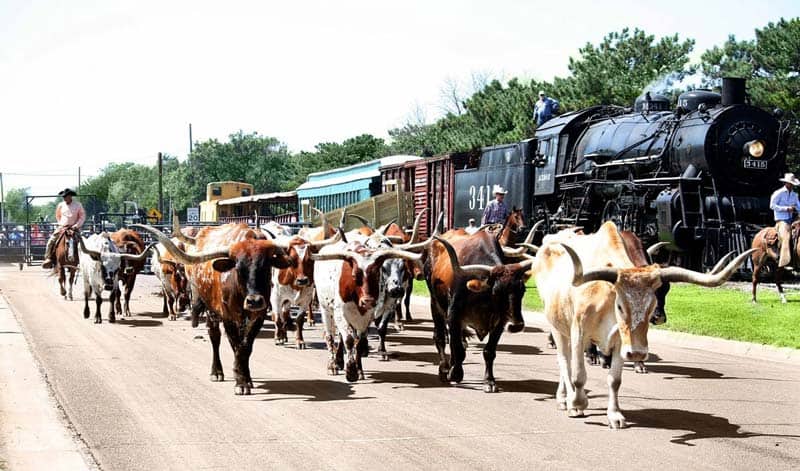 #3415's Current Status at Abilene & Smoky Valley
After a restoration process that took three years, #3415 returned to service for the very first time since 1954 in 2009. This steam locomotive would spend the next 12 years pulling excursion passenger trains for the Abilene & Smoky Valley (A&SV) Railroad.
Although it would make trips between Abilene and Enterprise, it wouldn't go faster than 15 miles per hour. This was, of course, a far cry from its heydays on Santa Fe's main line between La Junta to Chicago. Its slow speed was due to the strict railroad regulations, poor conditions of the track, and its heavy weight.
#3415 still leads excursions for A&SV, but is expected to be taken out of service soon for its federally mandated rebuild. For the latest schedule and ticketing information, be sure to visit Abilene & Smoky Valley Railroad website.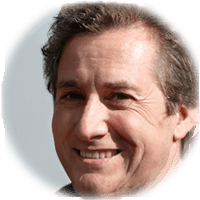 A longtime railfan, Bob enjoys the research that goes into his articles. He is knowledgeable on many railroad topics and enjoys learning about new topics. You can get a hold of Bob at his email link below.