McCloud Railway #25, A Pacific Northwest Treasure
For many steam fans, there is no better feeling than seeing and riding on a glorious steam locomotive of yesteryears while it chugs through some of the most gorgeous locations in the world! Needless to say, the Oregon Coast Scenic Railroad (OCSR) is one of the best and well-known historic railroads in the country because it is able to offer experiences with locomotives on beautiful excursions. While they have many locomotives in their fleet, the pride of the OCSR is the McCloud Railway #25.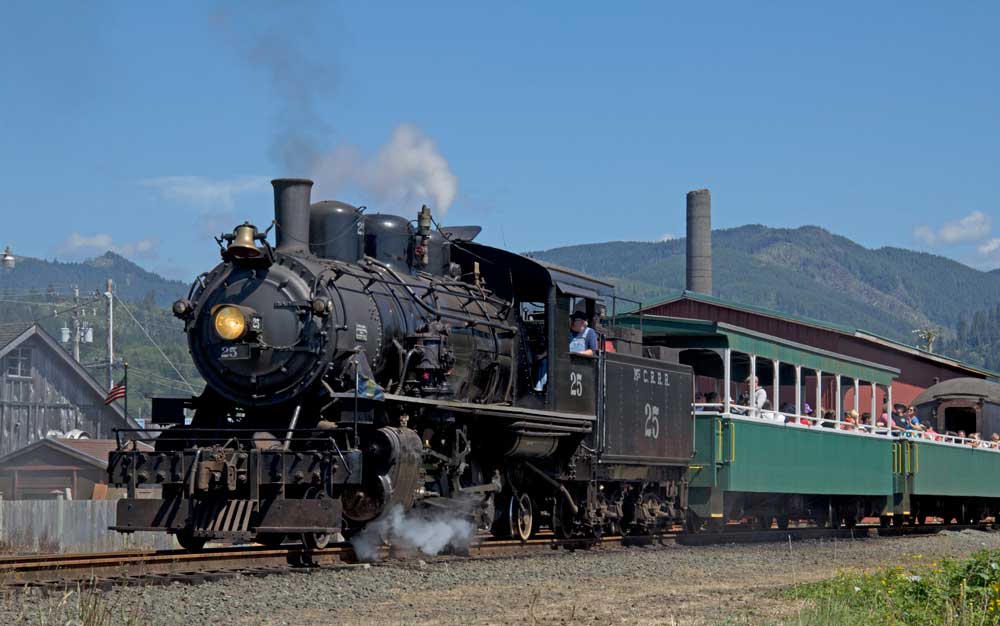 A Brief History of the McCloud Railway #25
With a wheel arrangement configuration of 2-6-2, the McCloud Railway #25 is a Prairie-type steam locomotive. It was built by ALCO in 1925 and immediately sold to the McCloud Railway in Mount Shasta, California. This locomotive would operate on the railroad for the next three decades as a logging locomotive until its retirement in 1955.
Although calls for #25 to enter excursion service began almost immediately after it was retired, the locomotive would remain in Mount Shasta for seven years until it was brought back to excursion service in 1962. It would operate as an excursion train for various companies in California until 1975 when it made its debut in the film industry. It has since appeared in various Hollywood films including Changeling, Stand By Me, and Bound for Glory.
McCloud #25 was then leased to the Great Western Railroad Museum in 1982. A legal battle between the two entities in 1986 led to ownership being transferred to the museum, though it remained in storage on McCloud property. It would remain in storage until 1996, when a new iteration of the McCloud Railroad began restoring the locomotive. #25 would run excursion trips for McCloud for the next several years before returning to storage in the early 2000's.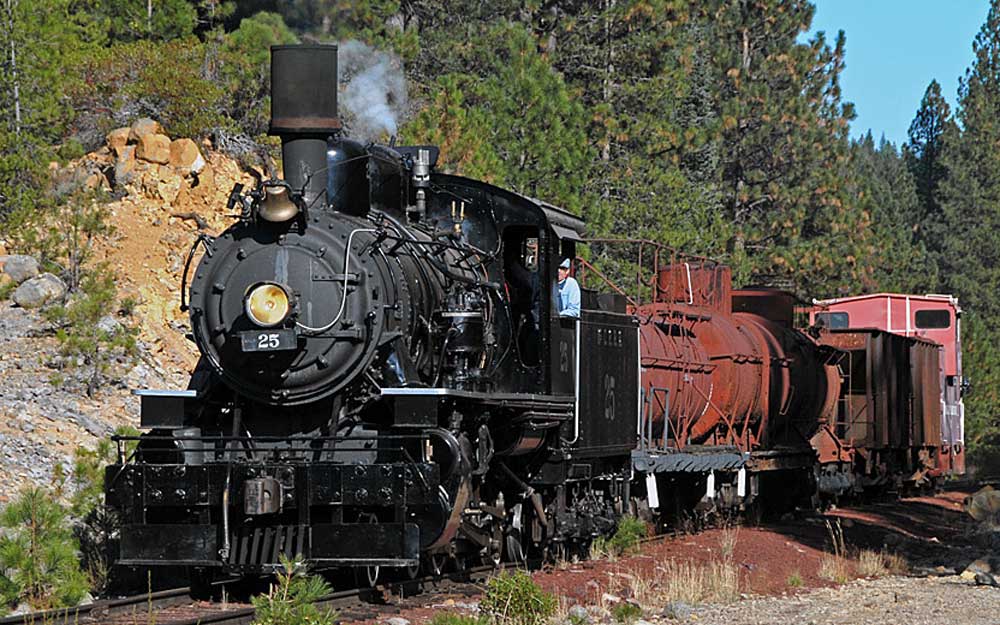 Current Status
After another stint in storage, #25 found purpose again when it was sold to OCSR in 2011. The OCSR then restored the locomotive and added it back in operation. Today, McCloud #25 is operational and has thus far led a long and fulfilling life that most steam locomotives can only dream about. If you want to experience Oregon's beauty while getting up close to #25, visit the OCSR website to learn more about upcoming excursions.