Western Pacific #165 Steams Again!
Restoring a steam locomotive is neither cheap nor easy. There are several locomotives around the country that are "scheduled" for restoration, but locomotives returning to steam have gotten past the steep restoration hurdle. Luckily for steam fans, Western Pacific #165 steamed under her own power at the beginning of 2022 and now plans to return to duty beginning with Independence Day weekend. In honor of WP #165's return to steam, let's look a little bit more at the history of the locomotive.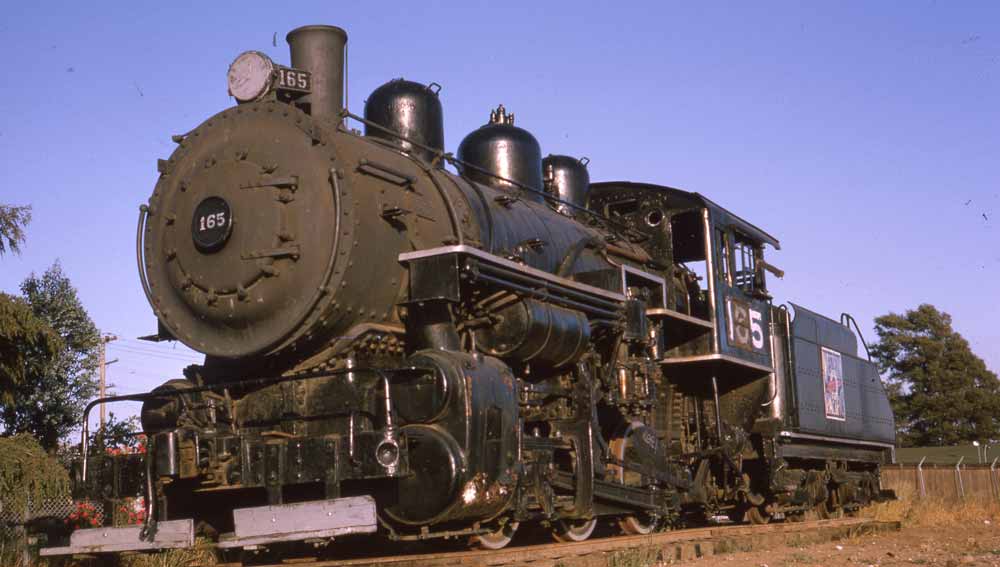 Brief History of Western Pacific #165
Western Pacific #165 is a 0-6-0 steam locomotive built in November 1919 by ALCo for the United Verde Copper Company. Originally given #87, the locomotive served the Arizona based company for nearly a decade before she was sold to the Western Pacific in 1927, along with three other locomotives. When WP took control of the locomotives, they were renumbered with #165 going to the former #87.
Western Pacific #165 went to work as a switcher locomotive in the railway's yards in Sacramento and Plumas County, California. There weren't really any newsworthy moments during the locomotive's career, but she chugged along until dieselization led to her being sidelined in 1953 and officially retired in 1957.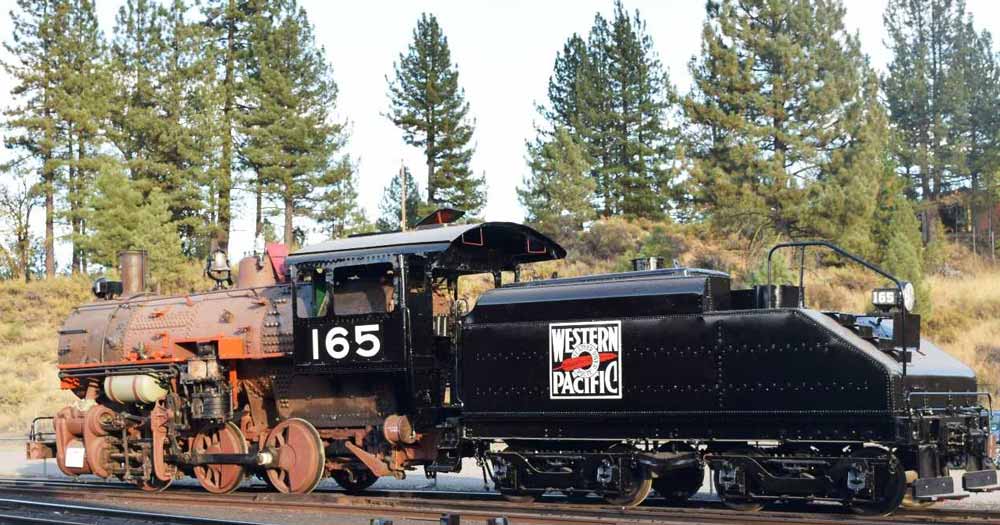 Following retirement, the locomotive was stored for several years. Instead of being scrapped, Western Pacific #165 found herself donated to the City of San Leandro in the early 1960s. After being sitting on static display at San Leandro's BART station and later the Alameda County Fairgrounds, the locomotive found ownership change hands a few times before eventually coming under the control of the Feather River Rail Society.
In 2006, the locomotive made her way to Portola, California, where she would undergo restoration with assistance from the railroad, numerous volunteers, and the Western Pacific Railroad Museum, who partnered with the Feather River Rail Society to operate the locomotive on excursion service.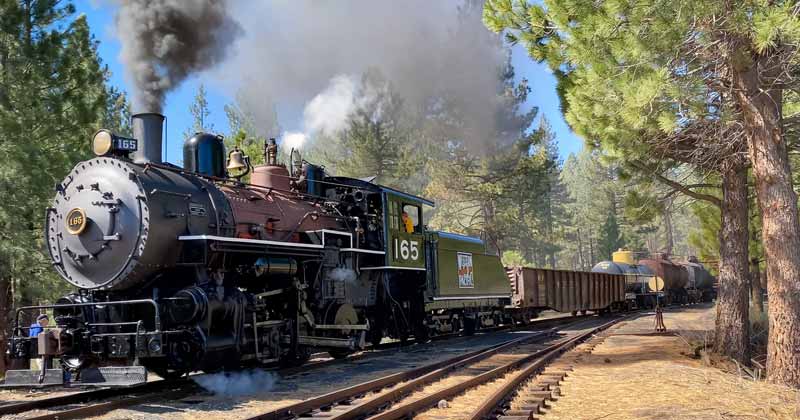 Current Status: Fired up and Steaming!
After undergoing a restoration that took more than 15 years, Western Pacific #165 rewarded volunteer efforts by steaming under her own power for the first time in almost 70 years in early 2022. The museum scheduled public appearances during the weekends before Independence Day and Labor Day, though there is hope that Western Pacific #165 will be able to become an active part of steam history at the museum.
To learn more about the #165's return to steam or the Western Pacific Railroad Museum in general, including the museum's famous 'Run a Locomotive' program that allows participants to experience the thrill of being an engineer on a locomotive, head on over to the WPRM website.