Trains and Christmas- How They Became Connected
As families across the world begin to decorate for the Christmas holiday, many will include a model train set that surrounds the Christmas tree. Others will enjoy The Polar Express during their holiday movie marathons. And for those fortunate enough, they will even board a train to see Santa at the North Pole. Now some may wonder what trains and Christmas have to do with each other.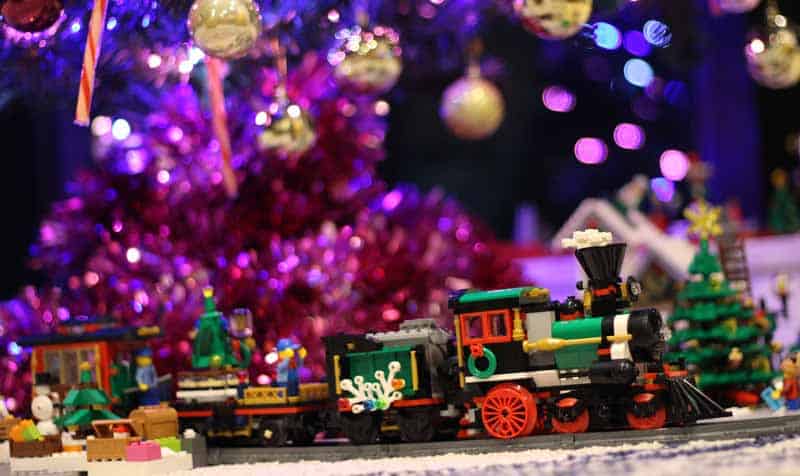 See, for many, trains have been a part of holiday traditions for generations. But how did trains and Christmas become intertwined? Trains and Christmas can be linked back to the mid-to-late 1800s in Europe, most notably in Germany. Many families would build miniature villages to decorate as part of the Christmas season and manual-powered trains quickly became a popular addition to these villages.
From the early days of department stores with holiday displays to the special Christmas Train excursions operated throughout the United States and abroad, let's take a deeper look at the magical bond between trains and Christmas.
Christmas Travel Memories
Though younger generations may think of long car rides or airport delays related to travel around the holidays, transportation by rail was once the main way to travel long distances. For many, rail travel was a special occurrence reserved for visiting loved ones during the holiday season. So for many children, a trip to the grandparent's house came with the opportunity to get up close with a powerful steam locomotive. The development of mass marketed model trains, as we'll see later, only reinforced this as children could play with the same machine that took them on fantastic journeys.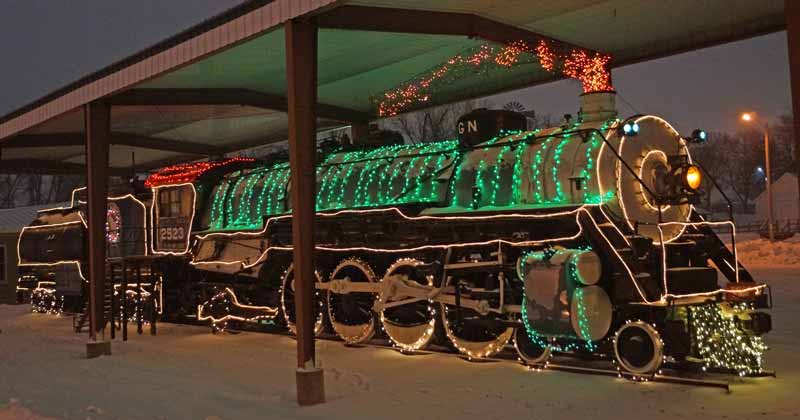 Lionel ties Christmas and Trains
Joshua Lionel Cowen was an engineer with several inventions during his lifetime, but he is most widely known for Lionel model trains. The idea for a motorized train came to Cowen when he came across a train being pulled by a rope in a store window display. After the shop owner indicated interest, Cowen set out to design a motorized train. The shop owner purchased the train for it draw attention to other products, but it quickly became a product in demand itself.
Lionel would release its first catalog in 1902 but it would be Cowen's other marketing efforts that made the company a household name. Seeing the success of the motorized train in the retail environment gave Cowen the idea to approach other retailers about adding train sets to their holiday decorations. Cowen, thinking back to the model villages with trains made popular in Europe, often created elaborate sets for department stores designed to catch the eyes of children and increase demand for model trains.
His plan was astounding success. Children quickly became infatuated with toy trains making them a highly sought after gift. Furthermore, families began building train sets under the Christmas tree to give their tree a similar feel to the department store. In many cases, building the train would be just as important to family tradition as picking out the right tree or flipping on the lights for the first time.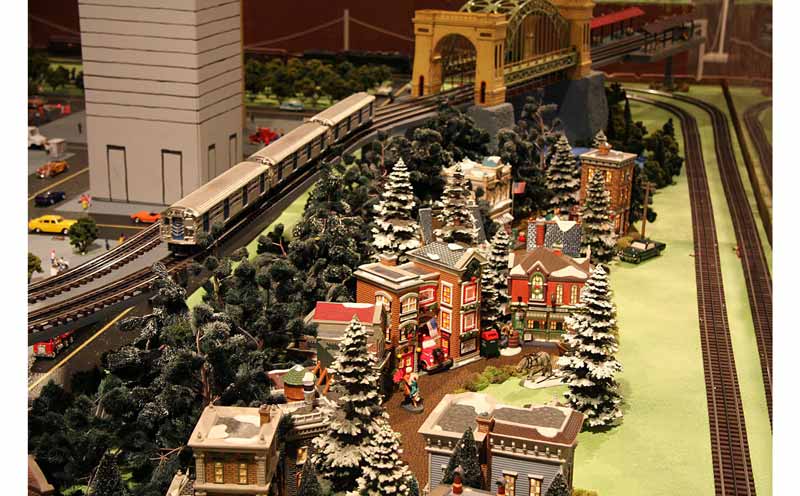 The Polar Express – a "new" holiday classic
Younger generations may think of The Polar Express as the reason why trains and Christmas are related. The book, a New York Times best seller several years in a row, was released in 1985 and tells the story of a boy who travels to the North Pole via a steam powered train at Christmas time.
The book would be adapted into a motion picture nearly two decades later and features Tom Hanks in one of his most underappreciated roles. During the holiday season many stations air the film as part of their holiday programing.
Interestingly enough, the author of The Polar Express, Chris Van Allsburg, has said that part of his inspiration for the book was his visits to department stores during the holidays as a child and seeing the trains operating.
Enjoy the sights and sounds of holiday rail excursions any time you want with Pentrex's Christmas Trains DVD
Holiday Excursions
While the steam era has long passed, many heritage railroads and museums offer special holiday excursions, often tying in to the popularity of The Polar Express. Attempting to combine holiday joy with the magic of trains, these excursions often feature festive decorations and can include a stop at the North Pole or an on-board visit from Santa.
To learn more about these excursions, check out our list of Christmas trains in (almost) every state!