Class D51 Mikado, Japanese Steam at its Finest
When it comes to the history of steam locomotives in Japan, one class stands out among all others – the Class D51 2-8-2 (Mikado type). The class was designed by Hideo Shima, an acclaimed engineer for the Japanese Government Railways. Hideo Shima also designed the Class 0 Shinkansen, which became the country's first bullet train. This new design was an immediate success and the new class would pave the way for Japanese rail growth to continue.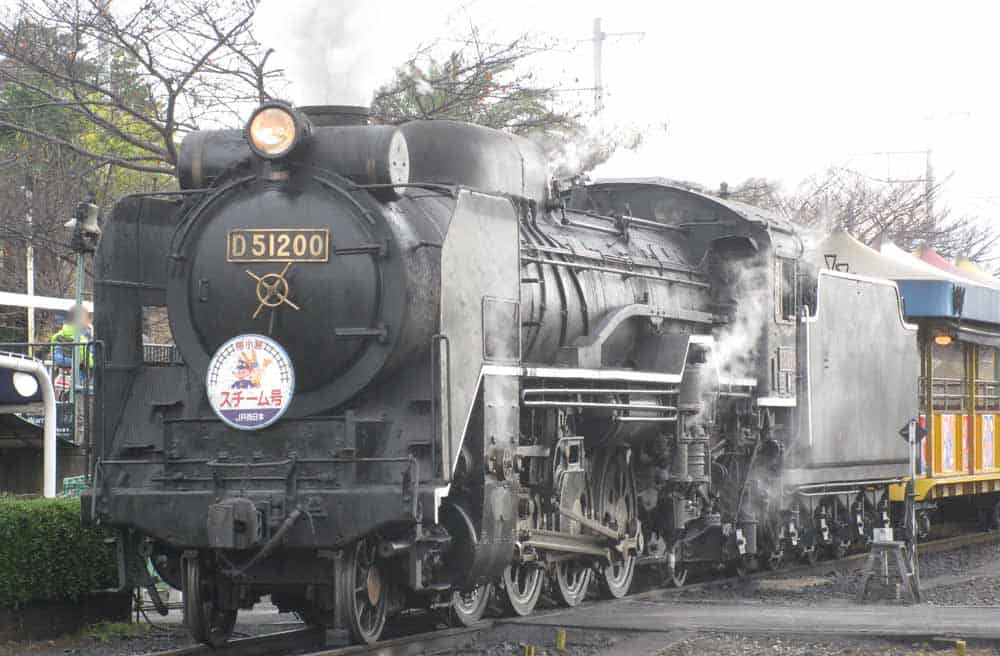 Background of the D51 Mikado
The D51 was first produced between 1936 and 1945 for the Japan Government Railways and its successor, the Japan National Railways. More were made in 1950 and 1951 for the Manila Railway Company in the Philippines and the Korean National Railway.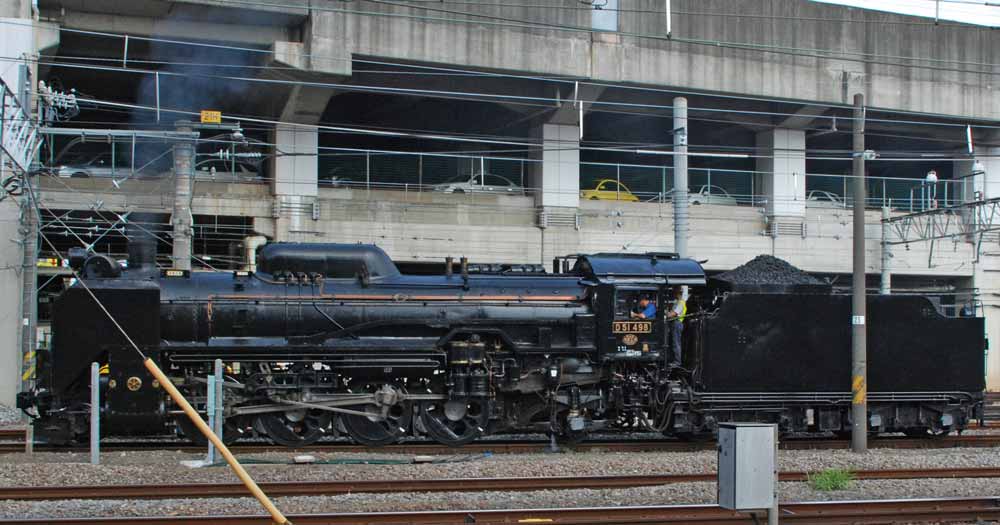 A total of 1,164 of the type were built – 1,115 for domestic use, 37 for Taiwan, 10 for the Philippines and 2 for Korea. Several different companies manufactured the D51 locomotives with contracts going to Kawasaki Heavy Industries, Kisha Seizo, Hitachi (well known for consumer electronics today), Nippon Sharyo and Mitsubishi among others. 30 of the locomotives used in Japan were seized by Russian forces at the end of World War II.
The locomotives played such an important part in transportation that production continued during economical stresses of World War II; though some parts, like running boards, smoke deflectors, cabs and coal bunkers were constructed out of wood instead of steel, as steel was heavily needed in the war effort against the Pacific Fleet.
The 2-8-2 wheel arrangement was also extremely popular in the United States. There are several preserved Mikados around the country, including Rio Grande #49 and White Pass #73, both of which still run today.
Tech Specs
The D51 locomotives were built to haul freight and featured a tractive effort of 41,400 lbf, they were able to do just that. The locomotives, which were just shy of 65 feet long and weighed 123 tons, had a top speed of 55 mph.
Almost all of these locomotives were built to operate on 3 foot 6 inch wide tracks, the most common railroad gauge in Japan. However, the two that were built for the Korean National Railway were gauged at 4 feet, 8.5-inch standard gauge. These two were also known as the as the "Mika 7" class.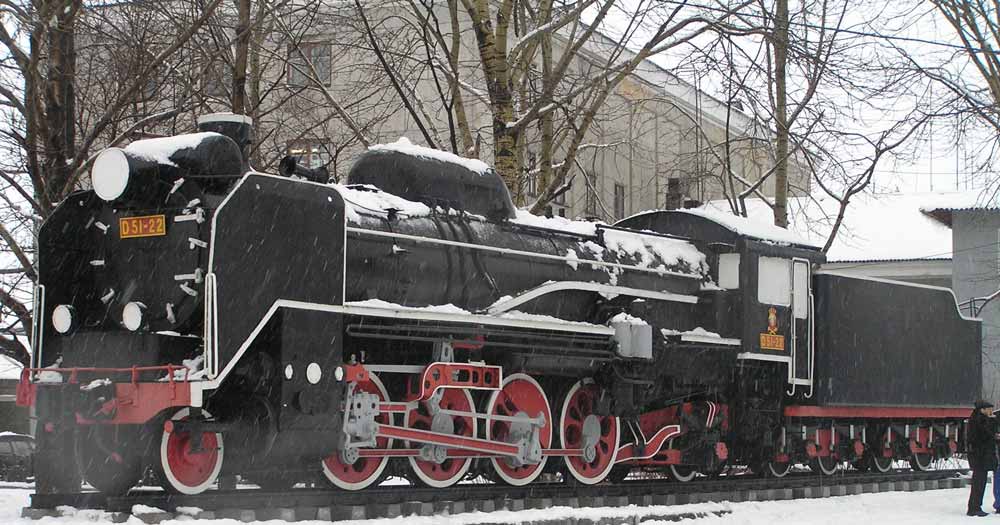 Service Life of the D51
Service life of the locomotives in the class varied by the country operating them. Japan operated their fleet until the end of steam in 1975, making the most recent locomotive in their fleet 30 years old, while shortest lived examples were the 10 operated by the Manila Railway Company in the Philippines, who, after being delivered in 1951, were retired and scrapped in 1956 when that operation was dieselized.
Of the 30 seized by Russia during WWII, 2 were dumped in Japan while 28 were retained and saw continued service in Russia. Retaining the classification of D51, all the engines, including the two discarded engines, were renumbered D51-1 to D51-30 and were finally retired from service in 1979.
Korea's locomotives were retired in 1965, 15 years after delivery.
The final D51's in regular service belonged to Taiwan, being retired in 1983.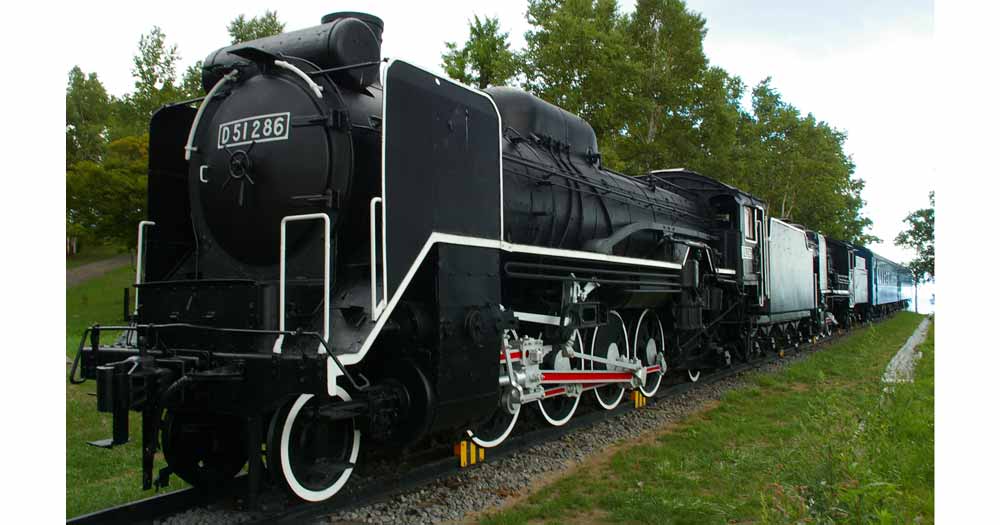 D51 in Pop Culture
The D51's most famous appearance in American pop culture comes via the "Thomas the Tank Engine" series with a character named "Hiro" and voiced by Igawa Togo-San. Hiro, with the number 51 on his tender, was the first locomotive to be introduced after the TTTE series switched to full CGI graphics and made his debut in the 2009 film, "Hero of the Rails."
The D51 has also appeared in the Anime "Hikarian" (currently not available in the US as no one has licensed the show), as the Decepticon Transformer "Astrotrain" and "Machine Robo" character "Loco".
Preserved and Operational D51 Locomotives
Today, a total of 174 of these locomotives are preserved in Japan with 5 operational. 9 of the Soviet captured engines are preserved, mostly in Hokkaido after being returned to Japan, while one is operational in Russia. Four of Taiwan's 37 have been preserved, while all of Manila's and Korea's examples met the scrappers' torch.
Operational D51 Locomotives in Japan:
| | |
| --- | --- |
| Locomotive | Location and Operation Information |
| #146 | SL Mooka Rail Museum- Shimodate, Tochigi. |
| #200 | Kyoto Railway Museum (operated by West Japan Railway Company) |
| #498 | Tasaki Locomotive Shops (operated by West Japan Railway Company) |
| #320 | 'Abira Roadside Station'. Abira, Iburi. Runs on compressed air only. |
| #827 | Aridagawa Railway Park, Wakayama. Runs on compressed air only. |
To see more notable D51 locomotives preserved, some operating, and where they are located, see our companion article, Preserved Locomotives of Class D51.
Fortunately for railfans of all ages, and from around the world, the Japanese government and rail enthusiasts have gone to great lengths to preserve these locomotives so that many generations to come can enjoy their beauty and might.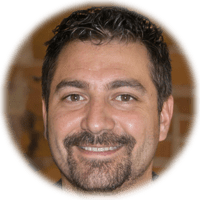 Hello fellow railfans. You can call me JT. I'm a lifelong railfan from St. Louis. I am a model railroader and photographer. I enjoy trains, writing about trains, and a good steak.