4-12-2, Union Pacific Type
The Union Pacific Railroad is one of the most well known railroads in the USA, thanks in large part to the company's popular 'Big Boy' steam locomotives. But many don't realize that the UP had other steam giants. In fact, the largest non-articulated type of steam locomotive in the USA according to the Whyte Classification System, 4-12-2, is nicknamed the Union Pacific after the railroad it ran on.
For those not familiar with the Whyte classification system, locomotives are given numbers based on the make up of their wheel arrangement. The Union Pacific Type has four pilot wheels, 12 coupled driving wheels, and two trailing wheels. This train type is sometimes depicted as: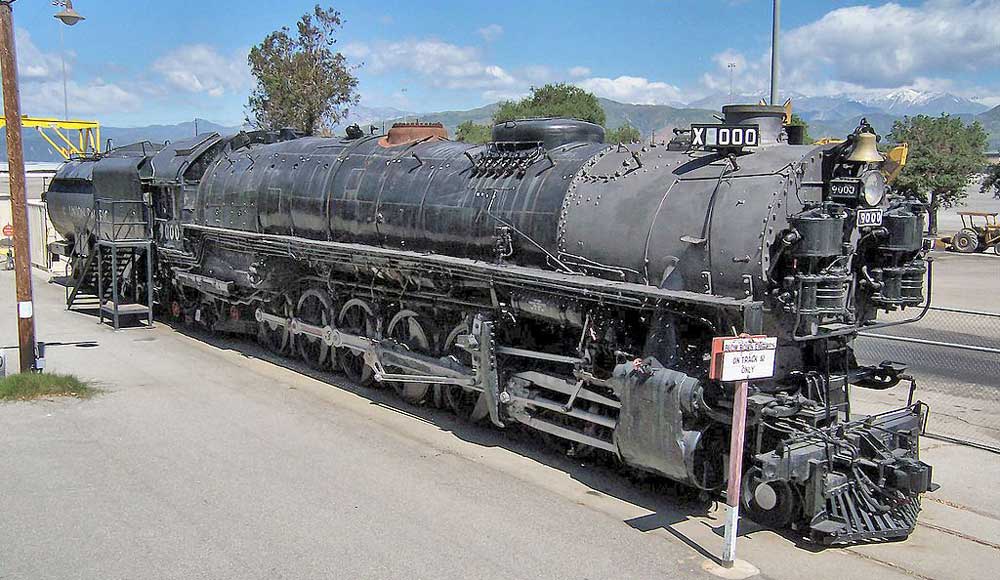 History of the 4-12-2 Union Pacific Type
The American Locomotive Company (ALCO) designed the 4-12-2 wheel configuration to have more power than the 2-10-2 Santa Fe Type trains, which were frequently used during the mid-1920s. ALCO was the first and only to manufacture the 9000-series of steam locomotives, which used the 4-12-2 wheel configuration. ALCO manufactured 88 models of the 9000-series trains between 1926 and 1930.
Union Pacific type locomotives would run on the railroad for three decades, including activity between Wyoming and Idaho. But with the diesel movement, these locomotives fell out of favor and were retired by the late 1950s.
Facts About the 4-12-2 Union Pacific Type
The 4-12-2 Union Pacific Type is a three-cylinder locomotive that Union Pacific Railroad used for 30 years. Check out more interesting facts about the 4-12-2 Union Pacific Type below:
She had the longest rigid wheelbase of locomotives in North America, measuring 91.5-feet.
The locomotive generated 4750 horsepower, giving her the ability travel up to 50mph.
Only the Russian AA20 had more driving wheels on a non-articulated steam locomotive (4-14-4)
With tender, the Union Pacific had a total weight of 807,099 lbs. She could carry 42,000 lbs of fuel and 18,000 gallons of water.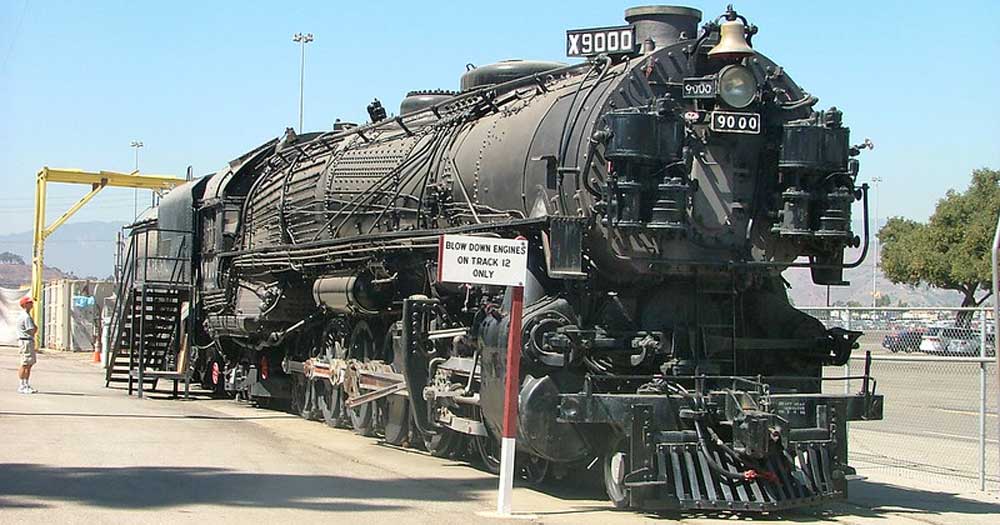 Where to See a 4-12-2 Union Pacific Type
After retirement, the Union Pacific types were scrapped. The only survivor, UP #9000, is the prototype of the locomotive. It is on static display at the RailGiants Train Museum at the L.A. County Fairgrounds in California.