There were two distinct branches of development with locomotives that feature what is known as the 2-6-6-2 "Chesapeake" type wheel arrangement. You had "loggers and luggers" who used the power produced by 2-6-6-2 wheel arrangement to haul very heavy loads at slow speeds. Then you had larger railroads that refined the design until they had an all around, flexible hauler that could also run at mainline speeds.
It began with "Old Maude"
The first "Mallet" type steam locomotive in the United States was built for the B&O. It was an 0-6-6-0 that would be nicknamed "Old Maude" after a popular cartoon mule of the time. People thought it looked a little like a mule, but it also worked like a mule. It was capable of moving a lot of tonnage at slow speeds.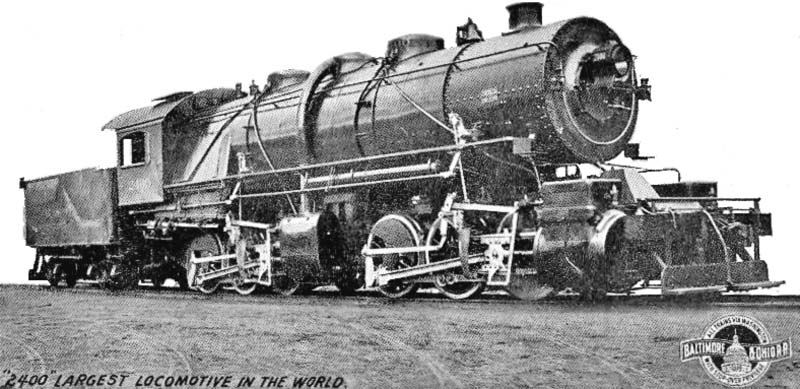 The quick and simple definition of a "Mallet" locomotive is that it is articulated, meaning the rear set of drivers is rigid under the boiler while the front set of drivers is able to swing, allowing for tighter curves. Two engines can be used and steam pressure manipulated to increase power.
We have a more thorough explanation in our article on Mallet locomotives and the inventor, Swiss engineer Anatole Mallet.
The loggers and luggers
The 2-6-6-2 tuned out to be just what a lot of loggers needed, though without a tender. The locomotives didn't travel far, just into the forest or to the sawmill, so it didn't need to carry much fuel. They did carry water in on-board tanks. Learn more in our article about the interesting world of tank locomotives.

Interestingly more of these 2-6-6-2T tank locomotives from lumber companies have been preserved – and run today – than any standard 2-6-6-2 locomotive with a tender. Clover Valley 4 is operation at California's Niles Canyon Railway and the Black Hills Central Railroad runs two 2-6-6-2T locomotives.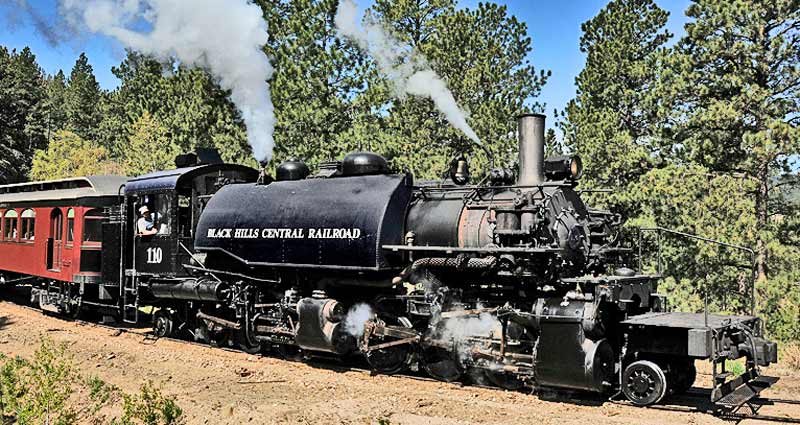 Some railroads used the 2-6-6-2 as a slow speed "lugger". The Great Northern, as seen below, would put their 2-6-6-2 locomotives at the head of a long train and send it out with a top speed of 25 to 30 miles an hour. The Great Northern would roster 72 of these locomotives.

Here's where the 2-6-6-2 becomes a "Chesapeake"
The Chesapeake & Ohio Railway believed that more could be done with the wheel arrangement than the output of then current 2-6-6-2 locomotives. The C&O would adopt this wheel arrangement for their Class H and kept refining the design until they reached the pinnacle for this wheel arrangement, their Class H-6. Across all classes, the C&O had 275 2-6-6-2 locomotives, making these the "Chesapeake" type.

The Chesapeake & Ohio used these locomotives primarily in the coal fields of Virginia and West Virginia; but their speed and flexibility allowed them to be used all over the system. Many railroads also used the Chesapeake type, including the CB&Q, Chicago Great Western (see below), Milwaukee Road and Norfolk & Western – to name just a few.

A design change that was not a success
The other well known railroad, besides the C&O to make notable use of this wheel arrangement was the Southern Pacific. Their Class MM-2 was ordered from Baldwin in 1911 as a Cab Forward design. These were the first Cab Forwards ordered by the SP for passenger service.
The SP had 39 long tunnels and 40 miles of snow sheds on their route over the Sierra Nevada Mountain Range and had discovered that putting the cab up front was much safer for the crew. Visibility was better and it kept the crew in front of the exhaust fumes.

Like all Cab Forward designs, these steam locomotives required oil for fuel and required oil tenders like the one shown in the Baldwin builder's photo above. What this 2-6-6-2 design didn't have was success. The SP found that at passenger speeds the pilot trucks could derail or jump the track.
After an accident which dumped the "Overland" passenger train, the Southern Pacific retrofitted all 12 locomotives of this class as 4-6-6-2 locomotives. The Southern Pacific had other 2-6-6-2 articulated locomotives on their roster; but after their experience with the MM-2 Class, they opted to no longer utilize Cab Forwards with the 2-6-6-2 wheel arrangement.
The oddest and the most famous
There were a lot of experiments in the early and middle years of building steam locomotives. The Santa Fe Railway experimented with a flexible boiler which featured a 2-6-6-2 with a jointed boiler instead of a rigid boiler. You can see the flexible joint below. It is the darker area about half way along the boiler.

There is a lot more to find out about this Santa Fe experiment. You can learn all about it in our article on the Santa Fe's Flexible Jointed Boiler Locomotives.
Last American Baldwin steam locomotive, C&O 1309
The most famous 2-6-6-2 is, without a doubt, also the last ever built – and the last domestic steam locomotive built by the venerable Baldwin Locomotive Works. In 1949 the Chesapeake & Ohio needed some muscle in their West Virginia coal fields.
They naturally turned to Baldwin and the "Chesapeake" design – after all they had already rostered over 250 of them. The initial order was for 25, but a coal strike pared the order down to 10. These would become last 10 steam locomotives ever to come out of Eddystone for domestic use. The very last of the last, was C&O 1309.
1309 was immediately put to work, although she was retired when the C&O completely dieselized. But she wasn't done. A donation, a museum, a couple of close calls, more than $2,000,000 and 1309 is now operational on the Western Maryland Scenic Railroad. For that amazing story, see our article "Western Maryland Scenic #1309, The Last Baldwin".
Hundreds, it easily could be a thousand, of 2-6-6-2 steam locomotives were built by various locomotive builders, and railroads, over 50 years. However not all of them could fairly be called a "Chesapeake" type. Many were tank type locomotives and operated in the deep forest, but several hundred and certainly the almost 300 owned by the C&O were called a Chesapeake.
Survivors
It's fitting that with so many variations and so many railroads, quite a few 2-6-6-2 examples have been preserved. Four of this wheel arrangement are operational today. Another five are on display and two are known to be stored, possibly awaiting display or restoration.
| Type | No. | Original Owner | Current Owner | Location | Status |
| --- | --- | --- | --- | --- | --- |
| 2-6-6-2 | 1308 | C&O | CP Huntington RR Historical Society | Huntington, WVa | Outdoor Display |
| 2-6-6-2 | 1309 | C&O | Western Maryland Scenic Railroad | Cumberland, MD | Operational |
| 2-6-6-2T | 108 | Weyerhaeuser Timber Company | Black Hills Central Railroad | Hill City, SD | Operational |
| 2-6-6-2T | 110 | Weyerhaeuser Timber Company | Black Hills Central Railroad | Hill City, SD | Operational |
| 2-6-6-2 | 46 | Weyerhaeuser Timber Company | Pacific Southwest Railway Museum | Campo, CA | Outdoor Display |
| 2-6-6-2 | 38 | Weyerhaeuser Timber Company | Fred Kepner/Oregon Coast Scenic | Merrill, OR | Stored Dismantled |
| 2-6-6-2 | 6 | Weyerhaeuser Timber Company | Northwest Railway Museum | Snoqualmie, WA | Outdoor Display |
| 2-6-6-2 | 11 | U.S. Plywood | Northwest Railway Museum | Snoqualmie, WA | Outdoor Display |
| 2-6-6-2T | 4 | Clover Valley | Niles Canyon Railway | Sunol, CA | Operational |
| 2-6-6-2T | 8 | Rayonier | Roots of Motive Power | Willits, CA | Stored |
| 2-6-6-2 | 12 | Southwest Forest Industries | Pioneer Historical Museum | Flagstaff, AZ | Outdoor Display |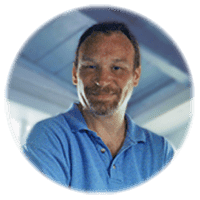 Railfan and model railroader. Writer and consumer of railroad news and information.