Union Pacific Big Boy 4014: The 2021 Tour
When Ralph Hughes, a resident of Fredericktown, Missouri, heard that Big Boy 4014 – the world's largest operating steam locomotive – would be nearby at Poplar Bluff, he couldn't believe his luck. As a young boy, Hughes grew on stories of steam, and Union Pacific's Big Boy locomotives.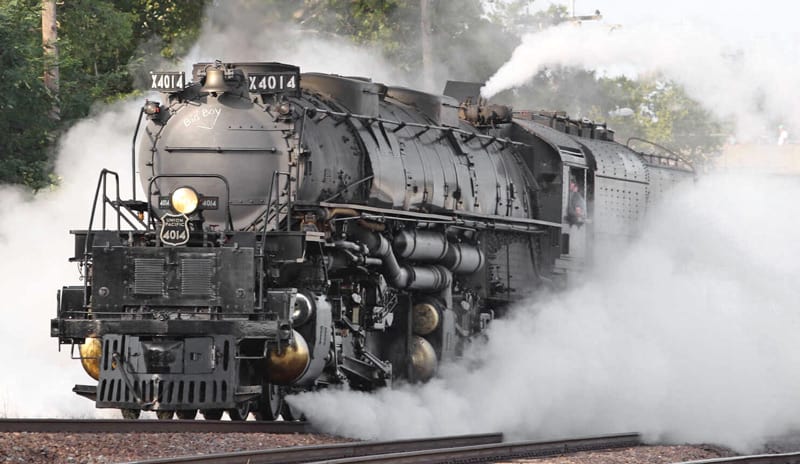 Hughes waited with hundreds of others for 4014 to arrive at Poplar Bluff. They were all rewarded with a fantastic show including steam and the deep Big Boy whistle. That was something Hughes especially wanted to hear.
Whenever he visited his grandma in Knob Lick, Missouri, Hughes would hear the deep lonesome whistle that always announced a train's presence nearby. "I can vividly remember those whistles," Hughes told the Park Hills (Missouri) Daily Journal. "And oh boy, it was an intriguing sound for such a young kid," he adds.
Growing up on steam stories and far-off whistles led Ralph to be a lifelong rail aficionado. So when he heard that the Big Boy 4014 was to travel through his part of Missouri, he couldn't miss the once-in-a-lifetime opportunity.
Big steam is not just for Railfans
Ralph wasn't the only railfan, or just curious member of the public, to make it to Poplar Bluff, Missouri or any number of other cities and town – large and small late in the summer of 2021. While the 2021 tour is in the books, we still have that 2021 tour schedule if you'd like to look up each whistle stop on the tour.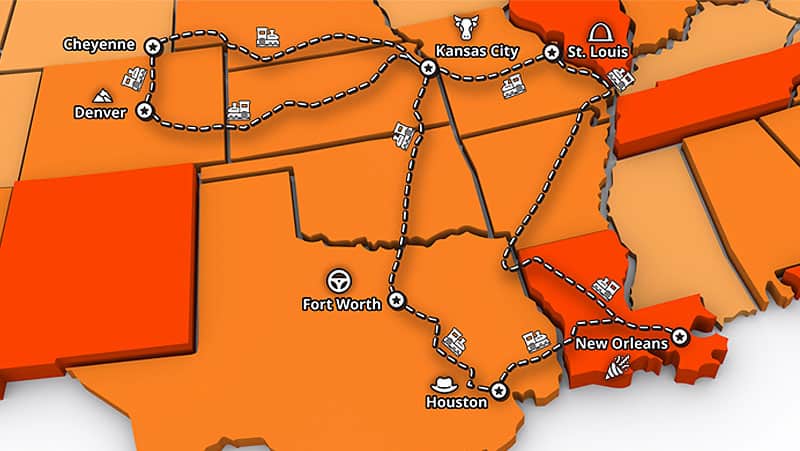 UP's 2021 Big Boy 4,000 mile tour across the Midwest and South – 10 states altogether – attracted tens-of-thousands of people trackside and at various stops. Despite some limitations brought on by the worldwide Covid-19 pandemic, the railroad kept its month-long, people-pleasing schedule.
Heading out for a month-long road trip
The last time Big Boy 4014 had been on the road was the 2019 season. The 2020 steam season had to be cancelled because of the pandemic. The steam team made sure the mighty machine had not suffered with the extended downtime. Steam locomotives are often likened to a living thing, and like all living things being active is important for a steam locomotive's health.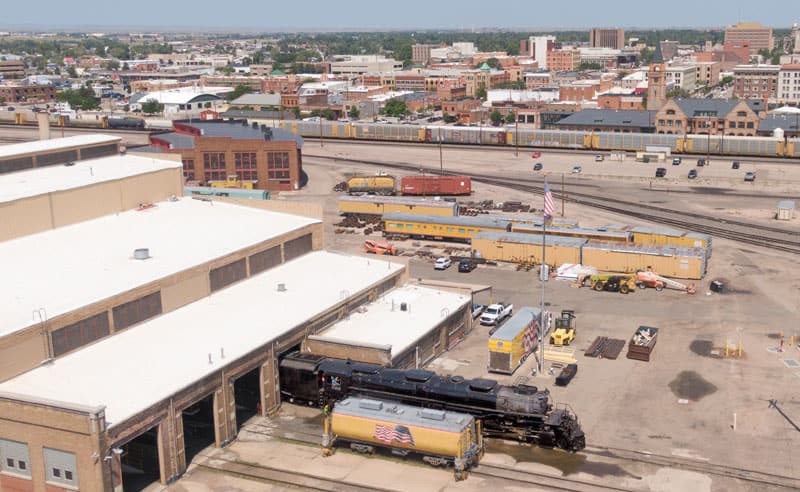 With an "extra" year of continued maintenance, a few upgrades to attached modern appliances, and a July test run it looked like Big Boy 4014 was ready for the 2021 tour. By early August the schedule was confirmed and the steam team rested up. After all, this was to be more than a month away from home.
Wyoming, Nebraska and Kansas
After leaving the steam shop in Cheyenne on August 4th, Big Boy 4014 made two brief whistle stops in Pine Bluffs, Wyoming and in Kimball, Nebraska – then arrived in Sidney, Nebraska. One notable thing about the Big Boy 4014 stop at Sidney was the opportunity for photos with the railfans as the crew buttoned up 4014 for the night at the yard there. The mix of Big Boy 4014 and modern diesels in the Sidney Yard made for quite the sight.
The next stop for the world's largest operating steam locomotive was the world's largest classification yard at North Platte, Nebraska. Union Pacific's has 1,600 employees based at North Platte. 4014 spent two days at UP's giant Bailey Yard.
After leaving North Platte, 4014 and train made a final stop in the state of Nebraska. Arriving in Fairbury for an overnight stop before heading across Kansas the next day.
Monday, August 9th was a busy day with four whistle stops, including the "Overland" station in Topeka, with an end of day arrival in Kansas City – the first big city on the 2021 tour schedule.
Kansas City
Big Boy spent 2 nights on KC, with crowds welcoming the engine and then gathering all day on Tuesday. As always, it was clear that some on the crowd had never seen such a huge locomotive – or any steam locomotive. Groups of kids, either on a school trip or from a summer camp, could be seen marveling at 4014.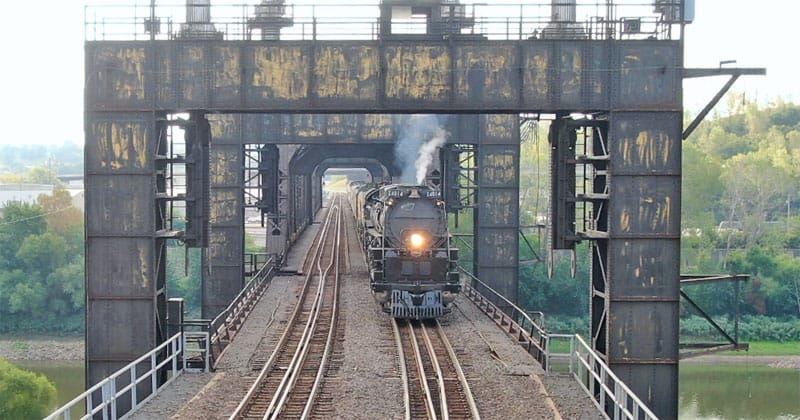 Heading south out of Kansas City, 4014's next overnight stop is Parsons, Kansas. Parsons was a stop on the 2019 tour also, but this year the visit coincided with the town's founding – as a railroad town – 150 years ago. The Mayor of Parson, Tom Shaw, estimates that over 1,000 people were at trackside for this visit. That's more than 10% of the entire town!
Leaving Parsons turned out to be more exciting than the crew would have liked. Departure was delayed after the crew realized they had a leaking gasket.
As the crew replaced the gasket Ed Dickens told the crowd, "These gaskets are generally under 300 pounds of pressure and are consumable items," "They do start leaking from time to time, which can blow the steam all over the place if not attended to. So," he said "when we realize that there's a leaking gasket, we just change it and continue with the journey. The best part is that we are prepared for such eventualities."
Oklahoma, Texas and Louisiana
Next stop, the Sooner State! Oklahoma saw 4014 in 2019, and now again in 2021. With quick "whistle stops" all through Oklahoma, there were some lucky folks who were able to hitch a ride in the matching set of Armour Yellow passenger cars behind Big Boy 4014.
After an overnight stay in McAlester, the train made two additional stops in Oklahoma in before making its way to Texas. More whistle stops were made in the Lone Star State, at Pottsboro, Pilot Point, and Denton.
Fort Worth, Houston and "Iron Elvis"
Big Boy 4014 arrived in Fort Worth on Friday, August 13 for the weekend. Thousands turned up each day. Local author and columnist Mike Nichols said 4014's arrival was as if "an iron Elvis" had come to town. Nichols says the day he went to see 4014, he had to park 16 blocks away. Hundreds of people came out each day to see the steam locomotive.
After the crowds in Fort Worth, Big Boy 4014 continued its Texas two-step making an overnight visit to Hearne before arriving in Houston. At Houston Big Boy dwarfed the small, modernized Amtrak station. Again, hundreds of people "mobbed" the rolling rockstar.
Leaving Houston headed down track no Big Boy had ever been before…she was heading to New Orleans, the steam giant arrived in Beaumont in southeast Texas on a drizzly Wednesday afternoon. The rain couldn't deter more hundreds of fans.
New Orleans makes it on the 2021 Tour schedule
The Huey Long Bridge over the Mississippi is always an impressive sight, made more so with a huge steam locomotive crawling up and through the bridge. It was a historic moment, being the first time any Big Boy had crossed the bridge, indeed had entered New Orleans.
A New Orleans heat wave kept some away, but 73-year-old Jay Mellon of New Orleans told nola.com that he's been in love with trains since he was a kid when he played with toy trains. When he heard Big Boy was in town, at Audubon Riverview Park, nothing was going to stop him from getting there – explaining "it may never come back here again".
The New Orleans Time-Picayune reported hundreds came out and not all were from NOLA. Paul Hubbard and his wife traveled from New Hampshire to see Big Boy 4014. Paul said "I'd never thought, even in my wildest dreams, that I'd live long enough to see a Big Boy back on the track."
Knowing 4014 is unlikely to ever visit New Hampshire, the couple flew into New Orleans just for a look at Big Boy, and to take the "Union Pacific Experience" tour. That's the open-to-the-public series of museum and multimedia cars Big Boy has accompanying her on this 4,000 mile trek.
Arkansas, briefly into Illinois and then Missouri
Heading to another big Union Pacific home base, North Little Rock, 4014 made short whistle stops in Texarkana, Hope, Gurdon, Arkadelphia, Malvern, Bald Knob, Tuckerman, and Walnut Ridge with an overnight stop in Prescott.
When Big Boy 4014 rumbled into North Little Rock, the sense of history was striking, here was an 80 year old locomotive – at the home of Union Pacific's most modern locomotive maintenance and repair facility. Union Pacific employs about 1,600 people in Arkansas, that includes over a thousand in North Little Rock. Employees and thousands of the public welcomed 4014 to town.
The next big stop for Big Boy would be an opportunity for some really nice public relations photos, with 4014 coming into St. Louis with the Gateway Arch as a background.
Traveling through Missouri, Big Boy thrilled crowds in Washington, Hermann, Jefferson City, and Sedalia. Union Pacific then took 4014 into Illinois over the Mississippi River via the historic Thebes Bridge, a 100-year old, five span cantilever truss bridge. News helicopters hovered as 4014 made the river crossing.
The crowds were big at 4014's only Illinois stop, at Chester. The city of Chester provided water and after an extended stop for the filling of all tanks, the steam locomotive went looking for St. Louis.
St. Louis and Kansas City again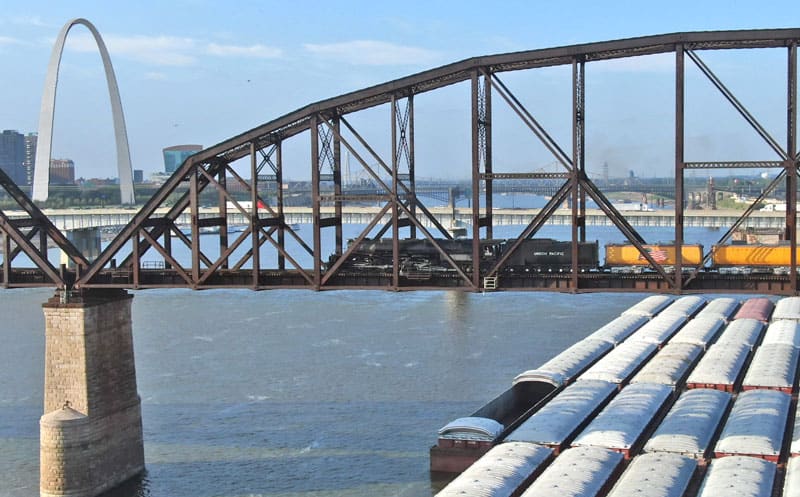 Could Union Pacific's brief detour into the Land of Lincoln have just been for the dramatic entrance into St. Louis? If so… mission accomplished.
While in St. Louis 4014 visited Big Boy 4006, a static display at the Museum of Transportation in St. Louis. Running across Missouri, we find ourselves where we began this article, with Ralph Hughes in Poplar Bluff, Missouri (Friday, August 27).
The rest of Missouri saw 4014 in Washington, Hermann, and Sedalia – with a day in between at the Capital, Jefferson City, before heading to Kansas City again.
The big machine repeated its 2019 trek across Kansas and Colorado and into Denver where she spent a night before heading back home to the steam shop in Cheyenne, Wyoming.
Big Boy 4014 arrives home
After just over a month on the road with the 2021 tour perhaps no one is better positioned than Ed Dickens, the head of Union Pacific's heritage program to offer insights on the entire tour. During the tour, Dickens was usually found in the engineer's seat of the giant steam locomotive. He coordinated the tour and spoke to the crowds at every stop.
His assessment: "The Big Boy 4014 tour was excellent. All the stakeholders of Union Pacific were really supportive and offered huge support in ensuring that we were always on time, which was quite delightful to the huge crowds that waited to greet us everywhere we've been."
In terms of 4014's performance during the tour, Dickens "it was outstanding throughout the trip. The long hours that the entire team put into restoring and maintaining Big Boy 4014 paid off. Although she's performing great, we're always striving to improve operations."
What an interesting 4,000 miles! You can also read about the historic 2019 trip to Ogden for the 150th Anniversary Celebration of the driving of the golden spike that completed the transcontinental railroad line. We also have an article on the rest of the 2019 steam season.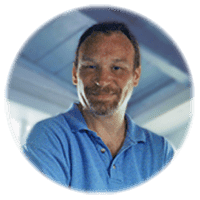 Railfan and model railroader. Writer and consumer of railroad news and information.