Will Big Boy 4014 be on Tour in 2022?
As we slip into Autumn, Union Pacific has announced Big Boy 4014 will not be out on the mainline in 2022. Well, won't be out again. 4014 ran a quick two day fundraiser from Cheyenne to Denver and back in July (see our coverage). But the planned thousand-mile tour of the Pacific Northwest is a no-go for this year.
Union Pacific's steam team had been planning the Pacific Northwest tour for months – and was within just weeks of the steaming up for the first leg – when word came down to postpone the tour. In late summer, UP made the decision to cancel the 2022 steam season. So, the question is, why?
What happened?
Economic pressure and supply chain logistics issues is what happened. Union Pacific announced in late April that the just-announced Big Boy 4014 summer 2022 tour was not going to happen. Well, "postponed" was the official phrasing but as summer slides into autumn…the phrasing has been changed to "cancelled" for 2022.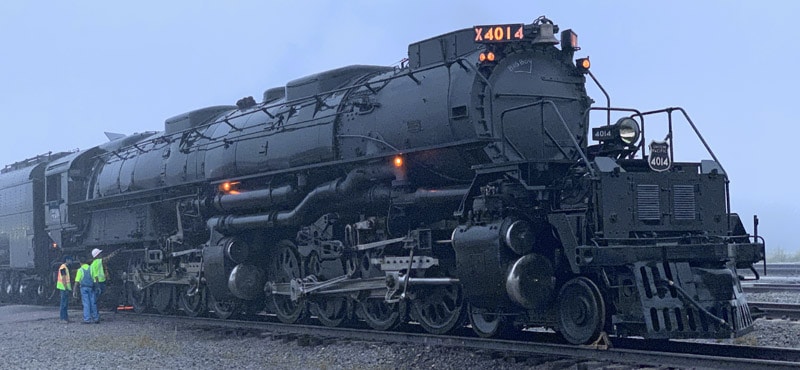 Corporate Relations and chief administrative officer for Union Pacific, Vice President Scott Moore, gave the bad news saying, "We have a duty to continue our efforts to reduce supply chain congestion and provide customers the service they deserve; given the impact of a steam tour on our operations that focus must be our priority."
Taking Big Boy 4014 off the rails will mean less interruption for the company's main business: Hauling freight across much of the West and Midwest of the United States. Specifically UP says they must "focus on efforts to ease supply chain congestion." Translated that means more and uninterrupted capacity on its tracks.
It's the 'Supply Chain, Stupid'
The saying, "It's the (fill in the blank), Stupid" usually means other issues just do not enter into the discussion. UP's Kenny Rocker, Executive Vice President for Marketing and Sales did not say those words, but you could almost hear it as he told a group of investors and stock analysts during the Q1 2022 earnings call, "Intermodal volume was down 5%, driven by continued international supply chain disruption."
Touching specifically on the capacity issue, Eric Gehringer, Executive Vice President for Operations, told the earnings call, "We would be most focused on those leading indicators of terminal dwell, car velocity, train velocity and operating inventory".
It was right after the earnings call the UP announced the postponement.
It's not just track capacity
The supply chain and logistics issue is not just one of capacity. Union Pacific told the call participants that they are hiring 100 crews a month and hope to keep the employment pipeline flowing. This is a bit of a change for UP, as not too long ago they were laying off crews and support personnel as they implemented Precision Scheduled Railroading.
Supply chain issues have plagued the world since the beginning of COVID-19. It's been difficult to get products and supplies where they need to be in the just-in-time manner industry and consumers had come to rely on. Just when the pandemic-related transportation issues began to subside – Russia invaded Ukraine which caused a new round of blockages, slow-downs and unavailable product.
It's still too early to hear about the 2023 steam season
As for why the decision to postpone was made and announced as early as it was in 2022 – just a week or so after the initial tour announcement – Moore says, "We know many rail enthusiasts make travel plans and communities prepare to act as host, which is why we made this decision now." While that is no doubt appreciated, the cancellation is going to feel tough for a lot of railfans.
This was to be Big Boy 4014's first trip to many online communities and larger cities on the Union Pacific system. The first Northwest USA trip will happen says UP, just not now…and no word as to when…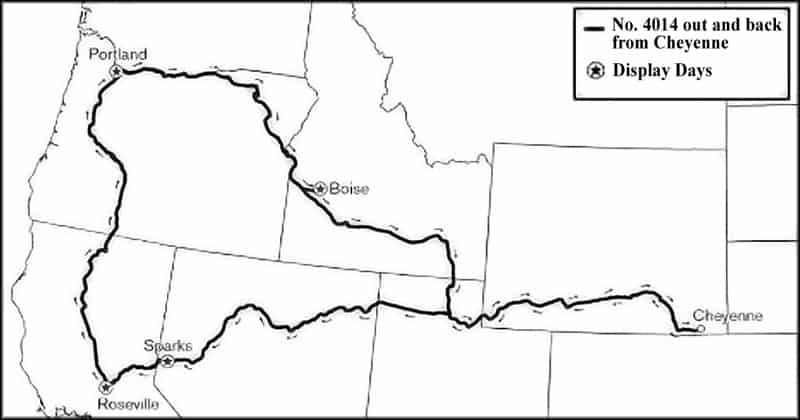 Summer 2022 Big Boy 4014 Tour… in 2023?
Big Boy's tour had been scheduled to depart Cheyenne, Wyoming, June 26th and make whistle stops at many communities with extended "display days" at: Sparks, Nevada then Roseville, California and on to Portland, Oregon. The final "display day" stop would have been Boise, Idaho. Each of these cities would have been a first for Big Boy 4014.
With all the work necessary to plan out an ambitious schedule such as the now-postponed 2022 schedule – will Union Pacific run that same template again for 2023? That would be welcome news indeed. But, we have no news at all yet.
Or maybe there is a larger question? What if current financial conditions, the ongoing war in Ukraine and the resulting supply chain issues means no 2023 steam schedule? To be clear, we do not know. But we've got our ear out listening! If we hear something we will pass it on immediately via our Facebook page. If you're not a member of our Facebook page, head over there and "like" us. It's where we get newsy.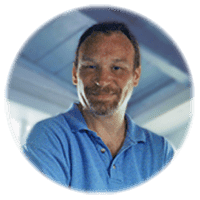 Railfan and model railroader. Writer and consumer of railroad news and information.