Yellowstone Steam Locomotive, Move Over Big Boy (and Allegheny)
The Yellowstone type steam locomotive often gets overlooked compared to other steam giants like Big Boys and Alleghenies. Although it may not be as 'popular' as the other two types, this type of locomotives was some of the biggest ever produced and could put up a fight against the other well known giants. Let's learn more about this beast and how it compares to other locos.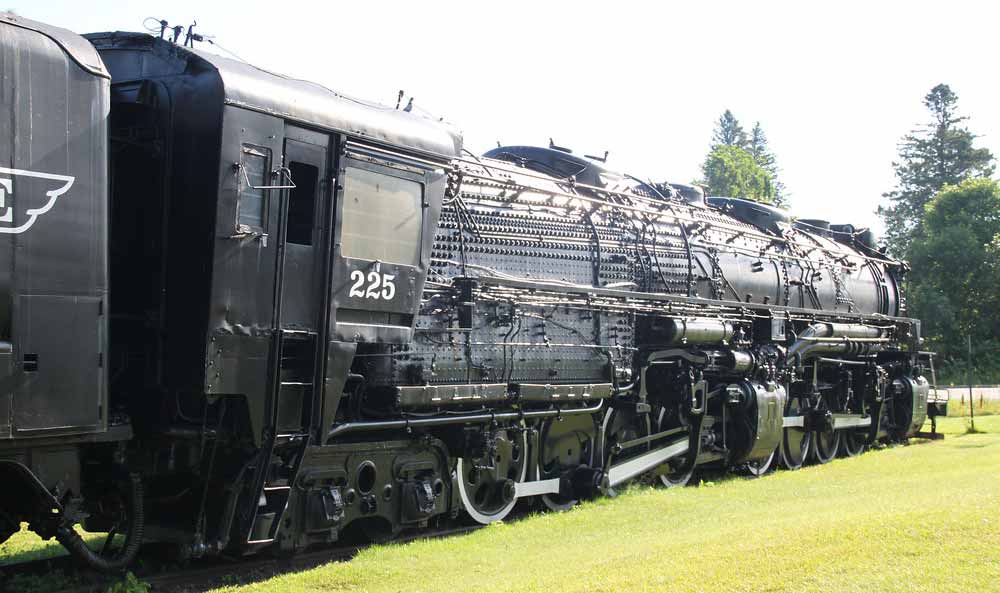 Brief History of the Yellowstone Steam Locomotive
Yellowstone type locomotives are articulated steam locomotives that feature a 2-8-8-4 wheel arrangement. This type of wheel arrangement can be traced back to 1928 when the American Locomotive Company produced the first one for the Northern Pacific Railway. The railway nicknamed the new locomotive after Yellowstone National Park since the railway ran near the park.
There were a total of 72 of these locomotives built; and while they operated on a few different railways, they are most well known for their operation on the Duluth, Missabe, and Iron Range (DM&IR). The DM&IR hauled iron ore, which is incredibly heavy, and needed powerful locomotives to lead the trains. When placing an order in the early 1940s, the railway was interested in 2-8-8-2 arrangements, but operational requirements required extra trailing wheels giving it the Yellowstone arrangement.
Yellowstones are often compared to the Southern Pacific 'Cab Forward' since the Cab Forward is like the latter in reverse with a wheel arrangement of 4-8-8-2.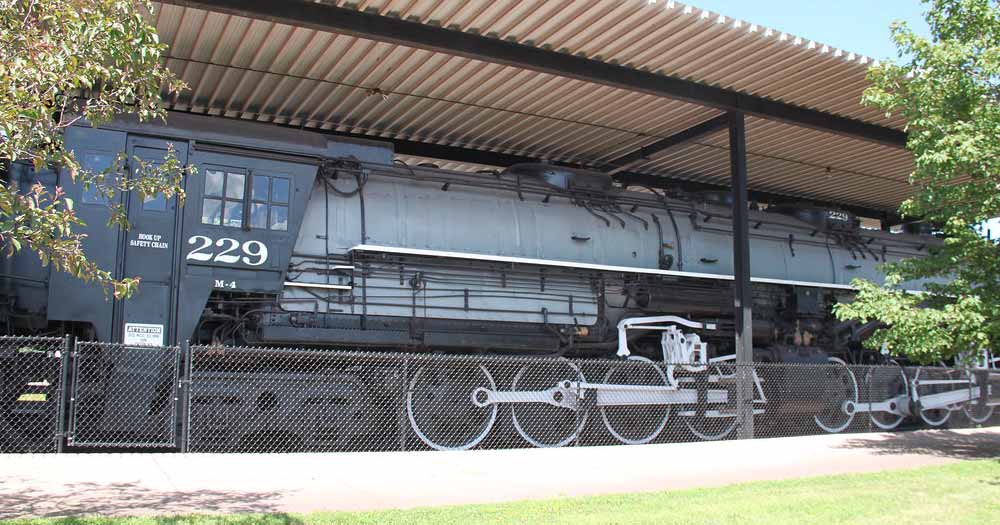 Yellowstone vs. Big Boy and Allegheny
There are several reasons why Allegheny and Big Boy locomotives get the admiration that they do. While the Yellowstone doesn't get as much fan fare, likely partly due to the fact that the DM&IR wasn't as far reaching as the UP or C&O, the locomotive put up a fight compared to the others. In fact, the Yellowstone had the highest tractive effort of the three at 140,093 lbf.
One noticeable difference was the size of the driving wheels. They were smaller (63-64 inches in diameter) than the Allegheny (67" diameter) and Big Boy (67-68").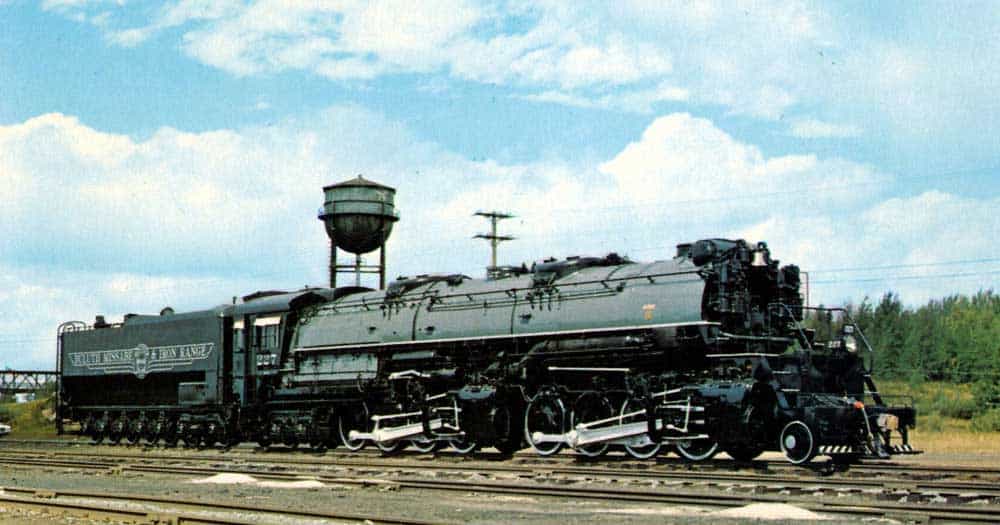 Phase Out and Preservation
Like other steam locomotives, Yellowstones were phased out in favor of diesel locomotives; and by the mid 1960s, they were retired from service. There are currently three of these remaining that operated on the DMIR. DMIR #225 is on static display at the Proctor Area Historical Society while #227 is displayed at the Lake Superior Railroad Museum and #229 can be found with the Lake County Historical Society.