Memnon, B&O #57 Delivers Civil War Steam
Visitors to the B&O Railroad Museum are greeted by several steam locomotives that each have a story to tell. One locomotive that draws excitement from patrons of all ages is B&O #57. Nicknamed Memnon, after the character from Greek mythology, #57 was a powerful locomotive that served the B&O, including during the Civil War.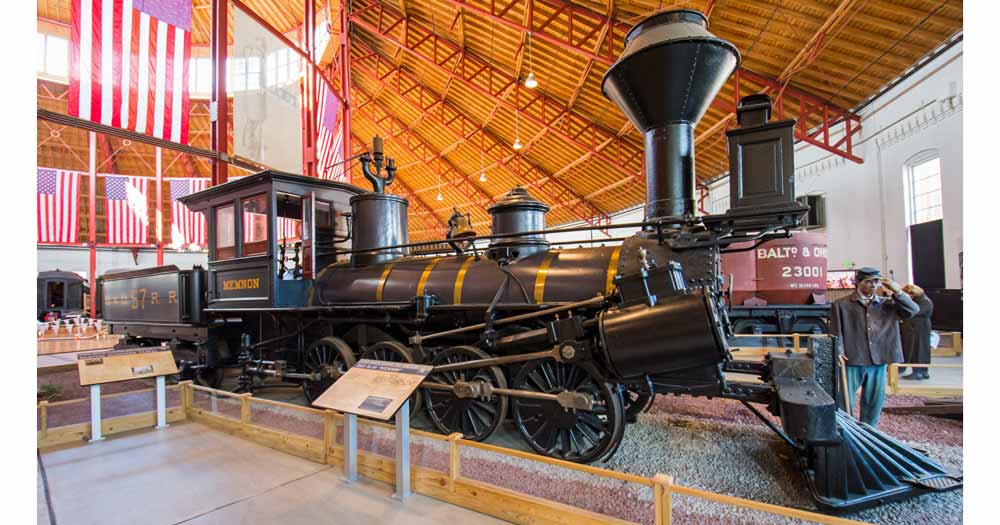 Brief History of Memnon
Ordered by the Baltimore & Ohio (B&O) Railroad in 1848 and manufactured by the Newcastle Manufacturing Company in Delaware, under subcontract to Matthias W. Baldwin of Baldwin Locomotive Works, Memnon was one of six 0-8-0 "Eight-Wheeler" steam locomotives ordered by the railroad at this time.

The locomotives were designed by Ross Winans, one of the B&O's chief builders. Winans favored the wheel arrangement since it allowed for weight to be evenly distributed on all of its drivers while achieving maximum tractive efforts. As the railroad expanded operations around coal mines in the area, they need locomotives that could handle steep grades and heavy freight loads; and the Eight-Wheelers were able to do just that.
Memnon weighs in at 23.5 tons and features 43″ diameter drivers which allowed the locomotive to produce approximately 8580 lbf in tractive effort while navigating the tight curves that many sections of the railroad.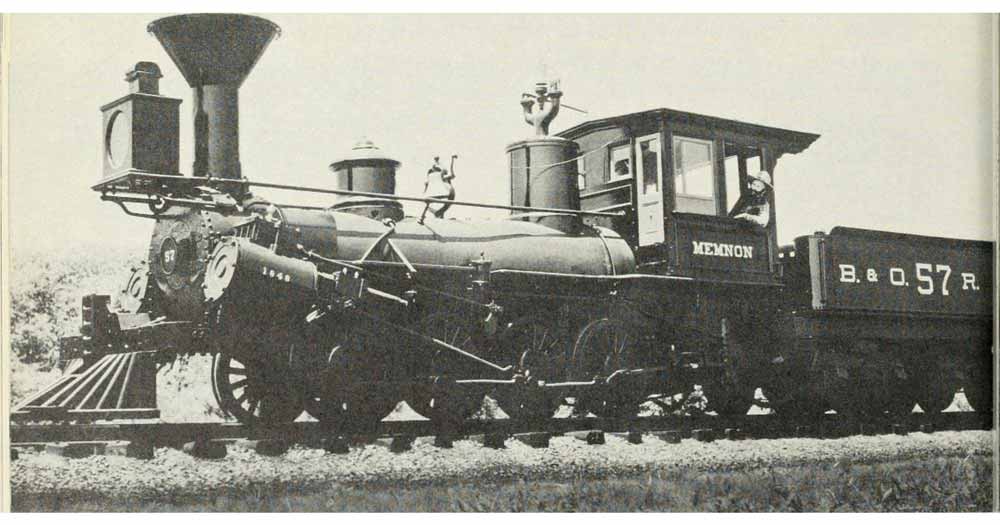 The locomotive was put into revenue service hauling freight cars for the railroad, but her focus changed when the American Civil War began in 1861. The B&O supported Northern troops and the locomotive was used heavily to aid in their transportation needs. She picked up the secondary nickname 'Old War Horse' thanks to her service in the war.
Following the conclusion of the war in 1865, B&O #57 was returned to active service. She kept active for the next several decades, even making an appearance at the World's Fair in Chicago in 1893. In 1884, she was renumbered as #13 for a short time, but has since returned to her original numbering.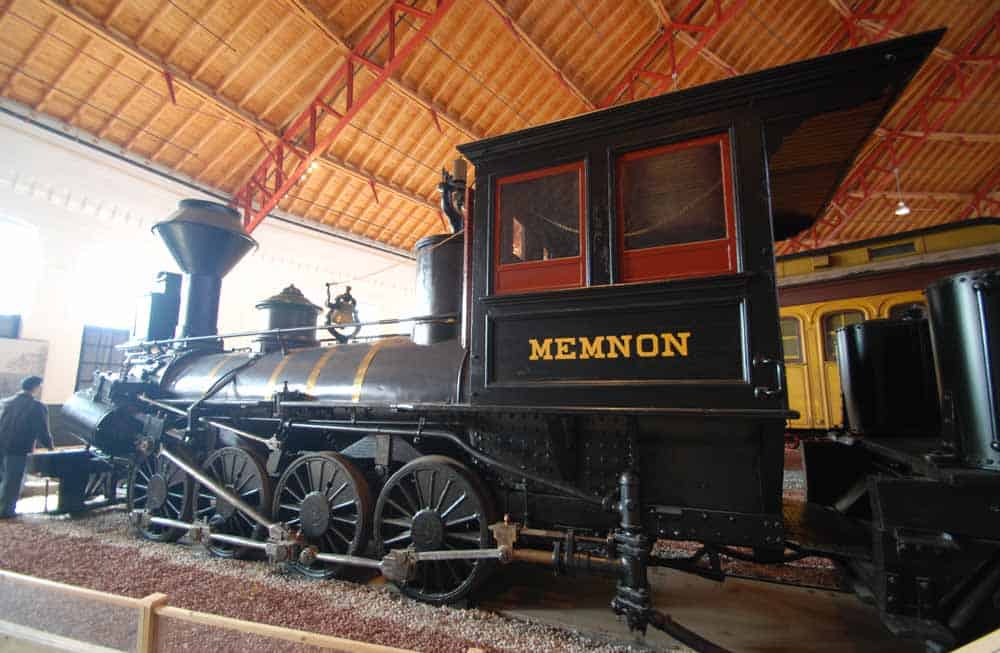 Current Status
After a fruitful service career, the locomotive made her way to the B&O Museum at the company's Mt. Clare shops, which, in addition to being home to the museum, is also the oldest railroad manufacturing facility in the country.
More than 170 years since her first steam, remains on static display as one of the few locomotives from the Civil War period to be preserved. Although she does not appear destined to steam again, she is a must visit for any railfan at the museum.
Visit the B&O Railroad Museum website to learn more about the current roster of locomotives, including Memnon.
The B&O Railroad Museum is also home to Reading #2102 who famously led the American Freedom Train and Reading Rambles in the 1970s.