Union Pacific #4012, Big Boy at Steamtown
While the Steamtown National Historical Site has several eye-catching locomotives, few draw crowds like Union Pacific #4012, one of the railroad's famous 'Big Boy' locomotives. Manufactured exclusively for Union Pacific (UP), the Big Boy steam locomotives were the largest and arguably among the most powerful steam locomotives ever built.
Unlike many other steam locomotives built in the late 1930s and early 1940s, the Big Boy series was not streamlined. They were not built to pull passenger trains. Instead, these steam locomotives were created to be rugged and efficient. Let's take a look at how Union Pacific #4012 found retirement at Steamtown.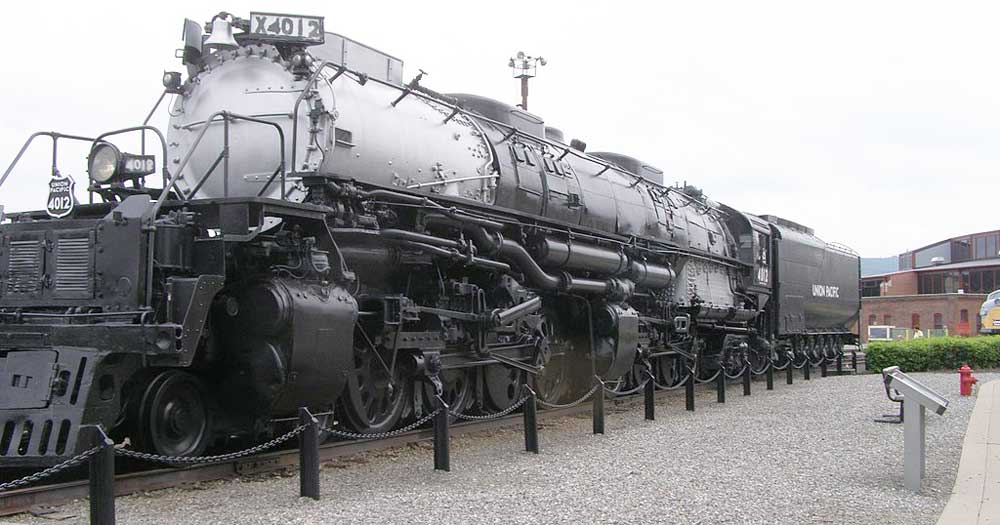 A Brief History of Union Pacific #4012
#4012 is an articulated steam locomotive with four cylinders and a wheel arrangement of 4-8-8-4, which became known as 'Big Boy'. Manufactured by Alco in 1941, #4012 was one of 25 Big Boys manufactured for the UP and is one of just 8 survivors of the group. The locomotive could produce up to 7,000 horsepower, which was necessary since she weighed in over 1 million pounds with full tender!
Union Pacific immediately put the Big Boys into service hauling heavy freight trains. UP #4012 was specifically used to pull long, fast, and heavy freight trains over the treacherous Wasatch Mountains between Utah and Sherman, Wyoming. Her revenue career was pretty uneventful over the next couple of decades before #4012 was retired in the early 1960s.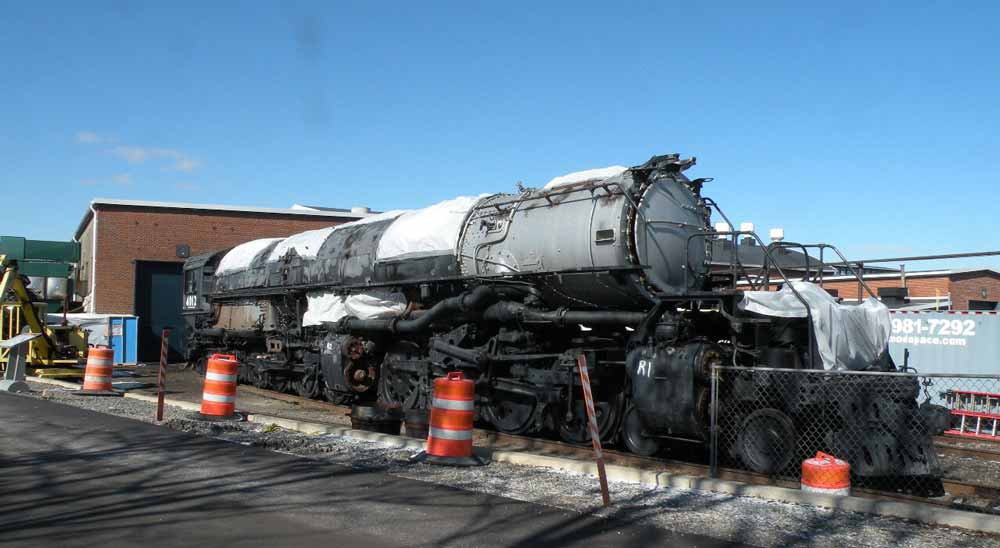 Following her retirement, Union Pacific donated #4012 to F. Nelson Blount to be included in the Steamtown USA museum. Blount had to establish Steamtown as a non-profit organization in order to receive the donated locomotive, so he used his collection of locomotives for the museum in Vermont. Shortly thereafter, #4012 made her way to the east coast and was put on display in Bellows Falls, Vermont.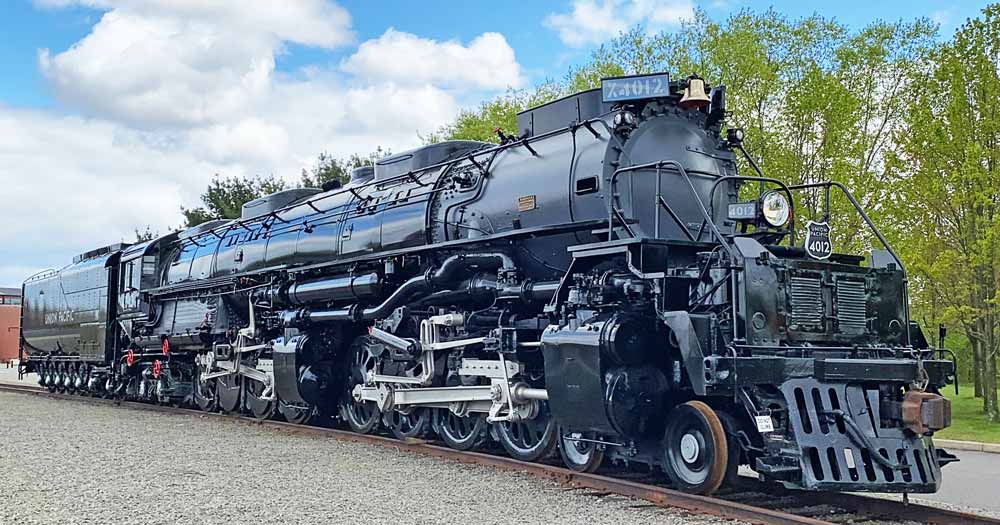 Big Boy #4012 remained in the Steamtown collection during its move in 1984 from Vermont to Scranton, Pennsylvania, as well as the hand-over to the National Parks Department. While the move to Scranton was positive in many ways, the new location did not have a roundhouse large enough to store the locomotive, forcing #4012 to remain on static display outdoors.
Steamtown is known for its collection of special locomotives. In fact, the park is also home to Canadian National #47, the only Canadian Baltic type known to be preserved in the USA.
Current Condition
Fortunately for railfans, the newly cosmetically restored Union Pacific #4012 remains on static display at Steamtown. A study done by the National Parks Department suggested that #4012 was in great shape. In fact, the report suggested that the locomotive could be restored to operating condition, though it went on to recommend not restoring her to operation as the park's tracks aren't designed to handle the weight of a Big Boy.