Canadian National #3254, Faded Steam in PA
Like American railroads, Canadian railroads saw a significant boost during WWI and needed larger and more powerful locomotives to handle the increased traffic. Canadian Government Railways ordered a large number of Mikado-type steam engines to handle the heavy war-time freight loads. One of these is Canadian National #3254. She led a fruitful revenue career and is the only preserved S-1 class to have also run excursion service.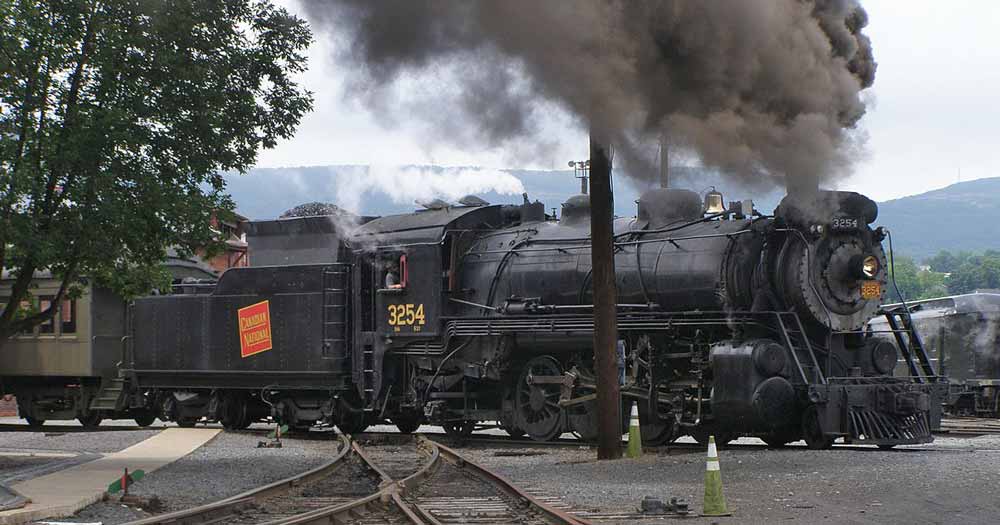 A Brief History of Canadian National #3254
Canadian National (CN) #3254 was built by the Canadian Locomotive Company in 1917 for the Canadian Government Railways (CGR, later CN). Originally numbered #2854, this is a coal burning steam locomotive with a wheel arrangement of 2-8-2 (Mikado type). Shortly the Canadian government took over the Canadian Northern Railroad in 1918, all government run railroads were consolidated under the Canadian National banner. Locomotives were renumbered under the new CN system and the locomotive became the now familiar #3254.
CN #3254 had a pretty uneventful career until July 24th, 1941, when she suffered a head-on collision with Great Northern #1951 in British Columbia. The accident caused significant damage to the locomotive including bowing of the frame. CN quickly made the locomotive operable again, allowing her to return to revenue service she was retired from revenue service in 1958. It was then stored for three years until it was bought by Willis F. Barron who had the intentions of using it on the Reading Company's branchline that served Ashland, Pennsylvania.
Steamtown is also home to Canadian National #47, who retired to the USA despite never running on American tracks during her service career.
Unfortunately, that part of the line was destroyed before he began his venture, Barron he had the locomotive disassembled and moved to his Ashland Court Motel. It stayed on static display for years until Barron sold her to the Gettysburg Railroad. The railroad restored it to operating condition and it began pulling passenger excursion trains between Gettysburg and Mount Holly Springs in 1985.
But after pulling trains for two years, CN #3254 was deemed to be too powerful for the railroad, so she was traded to Steamtown National Historic Site in exchange for cash and Canadian Pacific #1278 in August of 1987. The trade allowed Steamtown to get the power they sought for excursion service and she immediately entered service while masquerading as Lackawanna & Western #1271.
Current Condition
This historic steam locomotive operated as an excursion train from 1987 to 2012. She last steamed up on December 2, 2012, before being slated for her 1472-day inspection. However, due to serious boiler, firebox, and frame issues, Steamtown retired #3254 and placed her on static display.
Today, CN #3254 remains part of the locomotive roster at the Steamtown National Historical Site in Scranton, PA. Be sure to visit the SNHS website to learn more about the roster and upcoming events.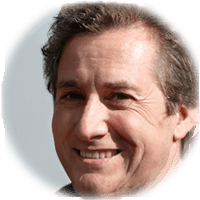 A longtime railfan, Bob enjoys the research that goes into his articles. He is knowledgeable on many railroad topics and enjoys learning about new topics. You can get a hold of Bob at his email link below.