NHTR #43, A Vulcan Preserved at Steamtown
While the Steamtown National Historical Site in Scranton, Pennsylvania, is known for its collection of large and powerful steam locomotives, the museum also features some smaller locomotives to honor their importance during the steam era. One of those locomotives, NHTR #43, was worked hard during her service years before finding retirement at Steamtown. Let's learn a little more about this smaller, yet powerful, steam locomotive.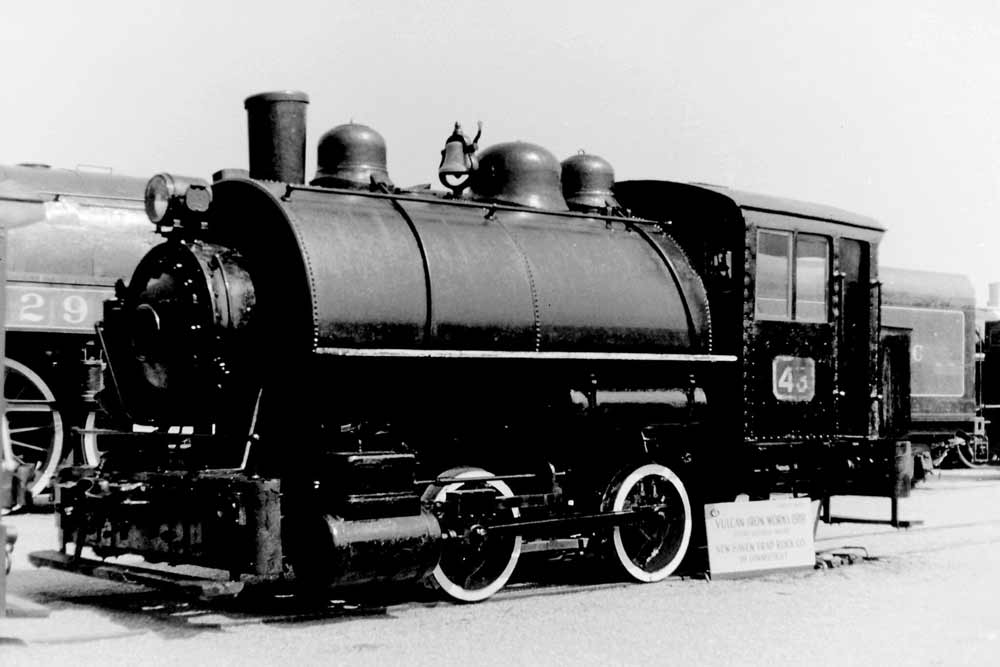 Brief History of NHTR #43
Built by the Vulcan Iron Works in Wilkes-Barre, PA in 1919, for C.W. Blakeslee & Sons to be used on the New Haven Trap Rock Company (NHTR) Railroad, #43 is a saddle tank Switcher-type steam locomotive with a wheel arrangement of 0-4-0T. The Blakeslee firm partnered with Louis Fisk, an entrepreneur who built the Demascus Railroad, to open the New Haven Trap Rock Company in 1914.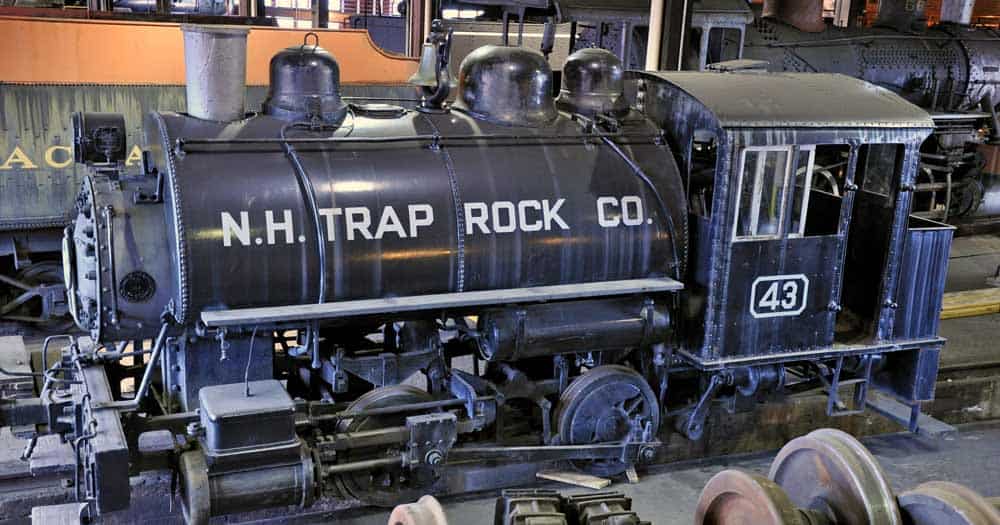 NHTR #43 spent her revenue years working as a quarry locomotive for more than two decades. At one point, the company was producing over a million tons of crushed stone annually and #43 was able to keep busy as she handled a lot of the traffic from the quarry to the loading terminus in Pine Orchard near Juniper Point.
The New Haven Trap Rock Company began purchasing diesel locomotives in 1956, a move that would spell the end of NHTR #43. The locomotive would eventually be retired in 1959 and was stored for a few years. Fortunately she was able to avoid the scrapping line and was acquired by the Steamtown Foundation in 1962.
Current Condition
Today, NHTR #43 is preserved at the Steamtown National Historic Site in Scranton, PA, where she is on static display. A 'Special History Study' done by the National Parks Service, Steamtown's operator, indicated that the locomotive had operated after arriving at Steamtown's previous location in Vermont, but stopped short of calling for full operational restoration. While it is doubtful that she will return to steam soon, fans can still get up close to #43 and appreciate her beauty.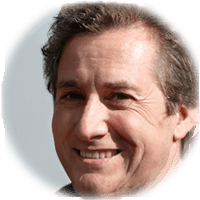 A longtime railfan, Bob enjoys the research that goes into his articles. He is knowledgeable on many railroad topics and enjoys learning about new topics. You can get a hold of Bob at his email link below.