Nickel Plate #759, A Berkshire at Steamtown
When Lima Locomotive Works introduced the Berkshire locomotive, it was an immediate hit with the New York, Chicago & St. Louis Railroad, better known as the 'Nickel Plate'. In fact, the company would purchase a total of 80 Berkshires, the most of any type of steam locomotive in their fleet.
While the majority of these locomotives were scrapped at retirement, a few were saved. Nickel Plate #759 is a survivor and now she is preserved as a reminder of the massive NKP Berkshire class.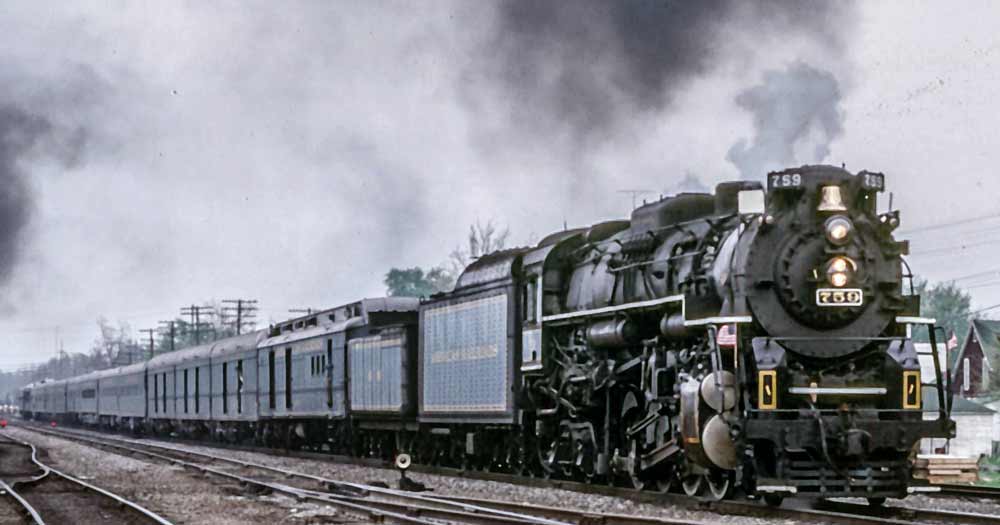 A Brief History of the Nickel Plate #759
Built by the Lima Locomotive Works in 1944, the Nickel Plate #759 features a wheel arrangement of 2-8-4 (Berkshire type). By adding an extra pair of trailing wheels to a Mikado (2-8-2) locomotive, Lima was able to make design changes that improved speed and power. Even though a Berkshire weighs more than 800,000 lbs with a full tender, Nickel Plate #759 could still achieve a top speed of 70 mph and could generate 64,100 lbf tractive effort.
Upon entering service, the locomotive joined the freight division where the Nickel Plate was seeing significant growth. The company was known for being a highly efficient freight carrier and handled most cargo between St. Louis and Chicago. Nickel Plate #759 had an effective revenue career and operated for more than a decade until 1959; when she underwent a thorough overhaul at company shops in Conneaut, Ohio. During this time, dieselization was taking over and #759 was the last steam locomotive to be overhauled by railroad.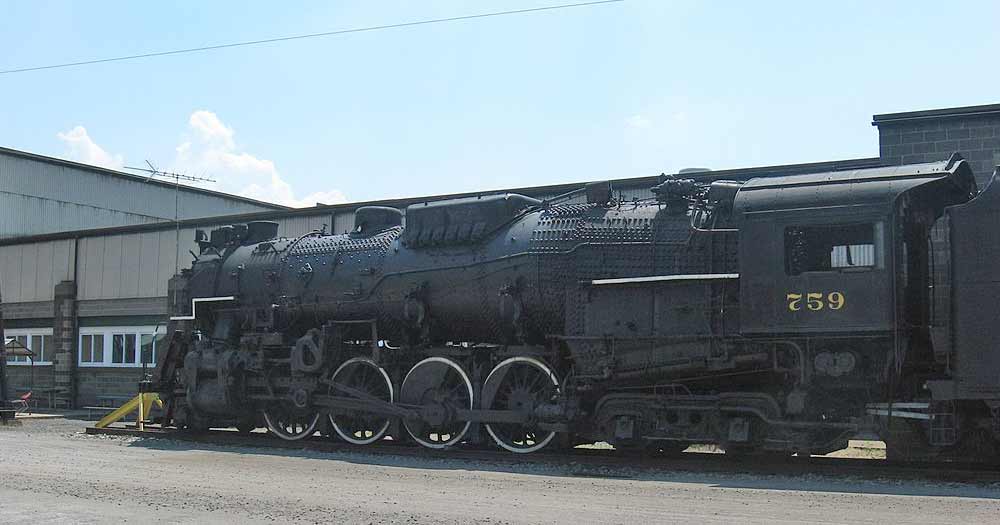 It, however, never hit the track after the overhaul. Instead, 759 was put in storage, overhauled and ready at a moment's notice, until 1962 when it was sold to F. Nelson Blount. Blount put 759 in his private museum, Steamtown, when it was located in New Hampshire.
In the late 1960s, Blount and Ross Rowland, a commodities broker from New York made a deal to get 759 running and pulling passengers again. Rowland needed a steam engine to pull his "Golden Spike Centennial Limited", a special train honoring the 100 year anniversary of the driving of the golden spike which joined east and west along the transcontinental railroad.
Rebirth and disaster
Rowland's High Iron Company tested, tuned and tinkered with 759 until it ready for the special train to Omaha in 1969. For this special train, NKP #759 was painted blue and gold! After that excursion, 759 was put back into proper NKP black and then pulled more excursions for Rowland until…disaster…
In 1973 Rowland stored the steam locomotive inside the Delaware & Hudson roundhouse at Rouses Point, New York for the winter. D&H employees, tasked with winterizing the locomotive, failed to drain all the water out of the boiler. Just like water pipes in a home freezing, the pipes in 759 froze and burst upon thawing, causing damage that could not ultimately be repaired with the time and money available.
Restored cosmetically, Nickel Plate 759 went back on static display at Blount's Steamtown in 1977. In 1984 when the entire collection moved to a new location at Scranton, Pennsylvania, NKP 759 went too. Shortly after the Federal Government rescued the bankrupt museum and collection, turning 759 into government property at the STeamtown National Historic Site.
While #759 may not be steaming for Steamtown, another Nickel Plate Berkshire, Nickel Plate #765, does offer excursions for railfans.
Current Condition
Today, #759 remains on static display at the Steamtown National Historic Site in Scranton, which is now operated by the National Parks Service. Although there has been some speculation that she could return to operation, there are no plans to do so as it would require a major overhaul on the locomotive that would have an equally major price tag. To learn more about Steamtown and the collection of mechanical memories from the steam era, be sure to visit the Steamtown website.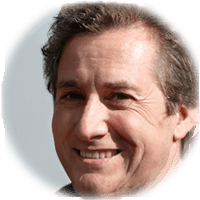 A longtime railfan, Bob enjoys the research that goes into his articles. He is knowledgeable on many railroad topics and enjoys learning about new topics. You can get a hold of Bob at his email link below.