UP #833, Star of the Utah State Railroad Museum
Union Pacific (UP) has consistently been one of the largest (and most popular with fans) railroads in the country, thanks in large part to their massive steam locomotive fleet, both in size of locomotives and sheer numbers. While many Union Pacific steam locomotives were scrapped after retirement, UP #833 was able to avoid the torch and is now the only FEF-2 class locomotive remaining.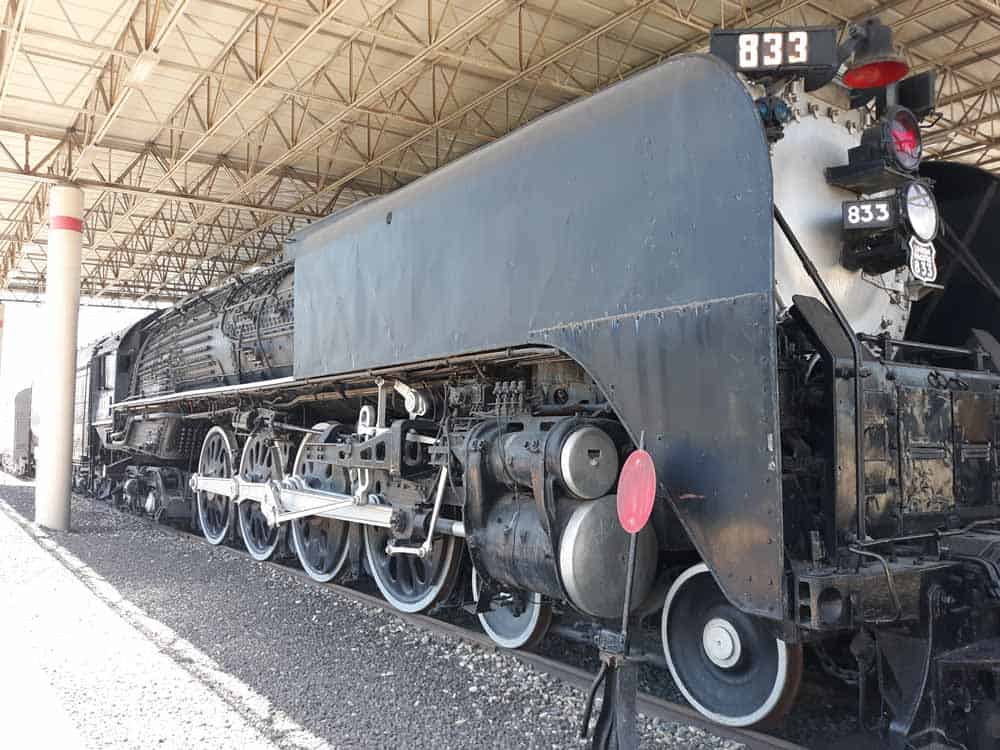 Brief History of UP #833
UP #833 is a 4-8-4 (Northern type) that was built in 1939 by ALCo. She was part of second set batch of Northern types delivered to Union Pacific. This set of steam locomotives was significantly improved compared to the first, which is known as the FEF-1 class, including larger driving wheels, smoke deflectors, and a larger 'centipede'-design tender. The locomotives were all built designed to use coal for fuel but converted to burn oil in 1945-1946.
UP #833 was used for mixed service throughout her career, although she was primarily used for freight hauling in the later years. With drivers that are 80″ in diameter and boiler pressure of 300 pounds per square inch, the locomotive had significant speed and power. This made her popular to lead passenger service for Union Pacific, including to and from Salt Lake City.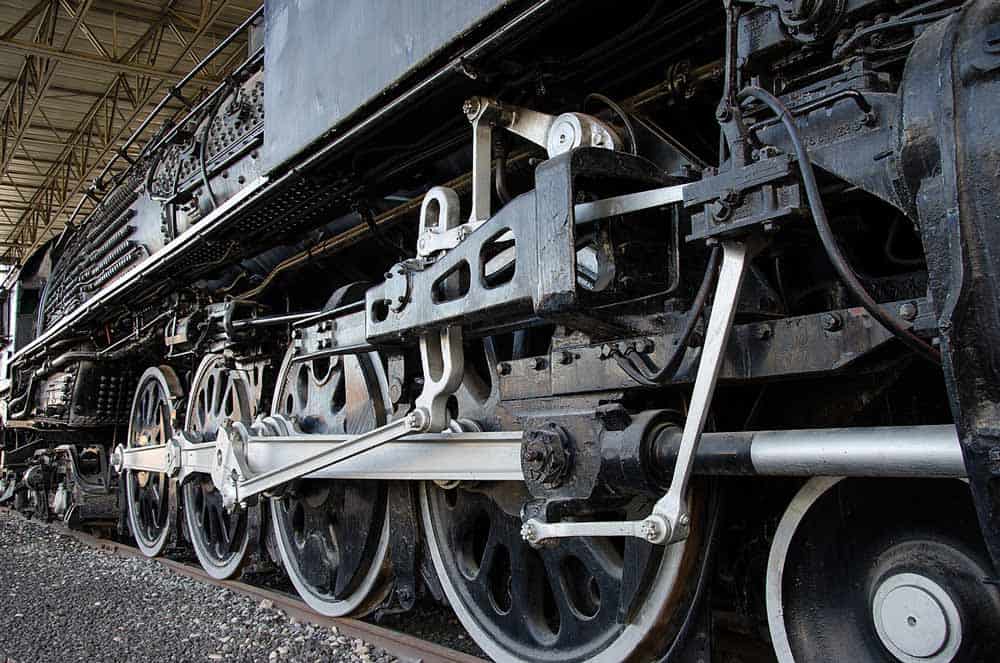 After nearly 20 years of service, UP #833 was retired in 1957 as the Union Pacific moved towards dieselization. She sat on scrapper's row for 15 years, but was saved in 1972 when Union Pacific donated her to Salt Lake City, Utah. After a cosmetic restoration, she was put on static display at Pioneer Park in Salt Lake City. She remained on display there until 1999 when she was moved to the Utah State Railroad Museum in Ogden, Utah, located about 45 minutes north of Salt Lake City.
Current Status
UP #833 remains on static display at the museum which is in the Union Station in Ogden. The locomotive is missing her boiler jacket, but is believed to be in good shape overall. While there are no current plans to restore her to operation, the museum takes great care to preserve the only remaining FEF-2 for all to enjoy.