Grand Trunk Western #6039, Preserved in PA
During the economic boom following the first World War, railroads of all sizes enjoyed an increased demand for passenger and freight services. The Grand Trunk Western (GTW) Railroad, a subsidiary of Canadian National, realized their fleet of Pacific-type locomotives were not powerful enough to meet the company's needs, so they purchased several 4-8-2 "Mountain Type" locomotives to handle the increased effort.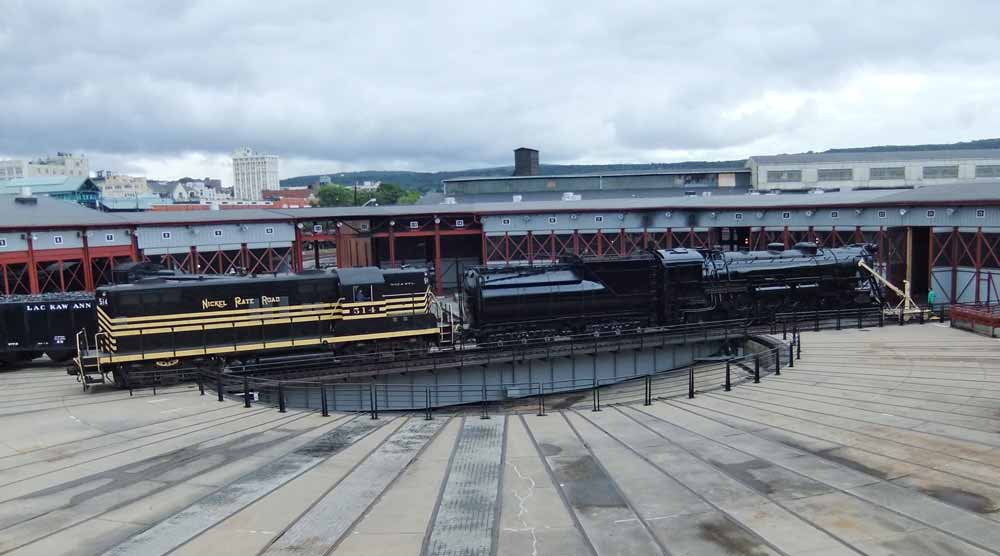 A Brief History of the Grand Trunk Western #6039
Grand Trunk Western #6039 is a survivor of those heady between-the-wars years. She served at the front of passenger trains on the GTW Chicago branch. Built by Baldwin Locomotive Works in 1925, #6039 was part of an order of five 4-8-2 steam locomotives placed by the GTW. At the time this locomotive had some new, and crew-favored, features including power reverse gear, Elesco feedwater heaters, and automatic or mechanical stokers.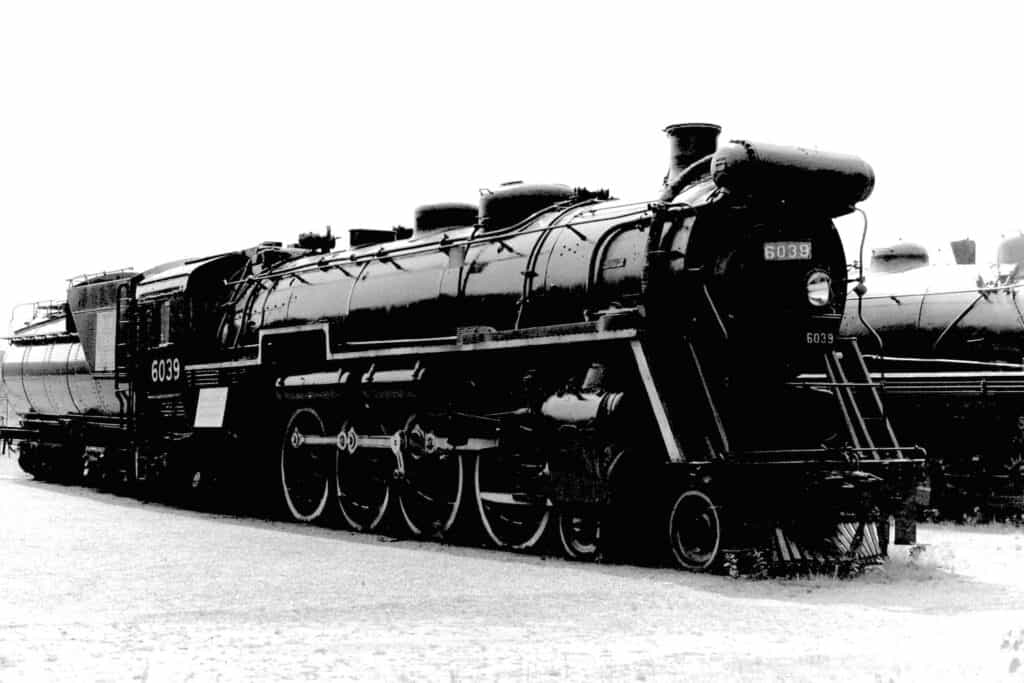 Even though this steamer was built for passenger service, the Grand Trunk Western soon realized that it was powerful enough to quickly haul heavy freight trains and the locomotive became used for both types of service. The locomotive was modified in the mid-1930s, including equipping it with roller bearings on the leading and trailing tracks, to increase its efficiency.
GTW turned towards dieselization in the mid-1950s, #6039 found herself leased to the Central Vermont Railway. It operated in Vermont for a short period and became one of the very last steam locomotives to operate in general service in Vermont.
Grand Trunk Western #6039 was retired in 1959 and sold to F. Nelson Blount, a businessman and railfan, who added it to the collection for his Steamtown USA museum, also in Vermont at the time. When Steamtown moved for the final time to Scranton, Pennsylvania, #6039 moved too.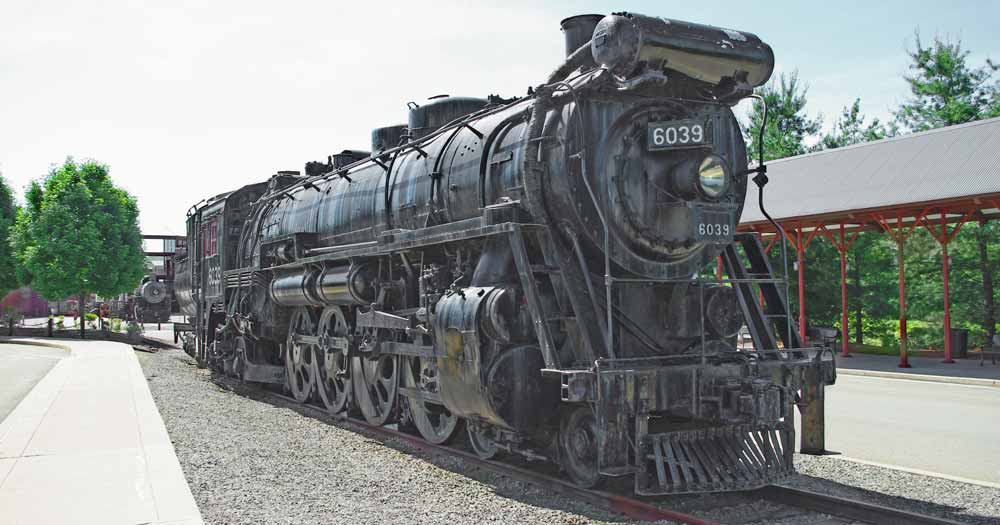 Current Condition
Grand Trunk Western #6039 is now on static display at the Steamtown National Historic Site but does not operate or participate in excursions offered by the park. A study on the locomotive done by the National Parks Department, the entity responsible for Steamtown, suggested that the process to return the locomotive to operation, which would include replacing bad cylinder casings in the engine, would likely not make sense financially.
That being said, the park takes great care to maintain the locomotive as it is the only Mountain-type locomotives on the park roster and is one of the few GTW survivors in general.
Steamtown is also home to Canadian National #47, which retired in America after being built and operating in Canada for her entire career.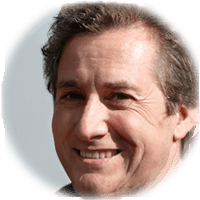 A longtime railfan, Bob enjoys the research that goes into his articles. He is knowledgeable on many railroad topics and enjoys learning about new topics. You can get a hold of Bob at his email link below.