Norwood & St. Lawrence #210, Retired at Steamtown
When the Norwood & St. Lawrence (N&StL) Railroad began operations in the early 1900s, it was just one of many short lines in New York. Thanks to its resilient owners, businessman Omin Martin and industrialist Charles Remington, the little railroad experienced significant growth and demand.
Many short line railroads chose grandiose names so that today you can't really know where their track ran, but the Norwood and St. Lawrence laid tracks between its namesake points. Norwood is about 13 miles south of the St Lawrence in Upper New York State, and that's about all the track the N&StL ever had. It began by hauling Canadian pulpwood south, but ended with some industrial customers that kept traffic going for decades.
Early on, the N&StL only owned older, secondhand locomotives. The railroad took a big step 1923 when it bought its first new steam locomotive, the Norwood & St. Lawrence #210.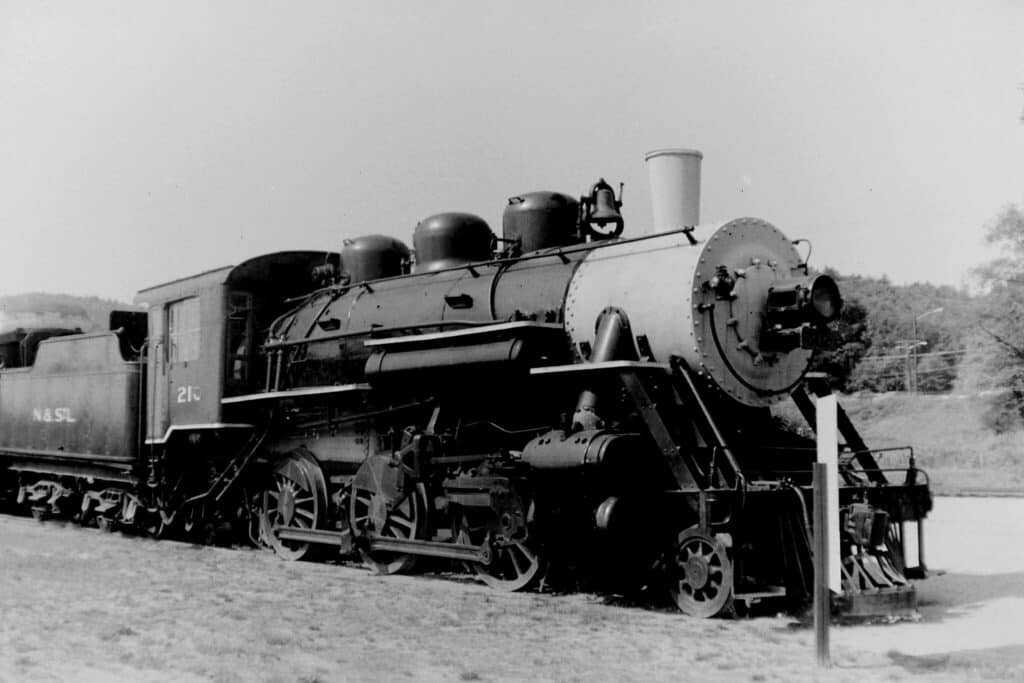 Brief History of the Norwood & St. Lawrence #210
Norwood & St. Lawrence #210 is a high-boiler 2-6-0 (Mogul-type) steam locomotive was built by ALCO iat their Cooke Works in Paterson, New Jersey. It's a coal-powered engine designed with a second dome located behind the steam dome. It also had an all-weather cab, which was quite a rare feature on a Mogul-type engine.
#210 was used by the N&StL in both in freight and passenger service, though a significant part of her career was spent serving the Norfolk Mill, a significant source of business for the railroad. The locomotive enjoyed a steady career until 1956, when the Norfolk Mill closed.
That same year the railroad joined the growing number of short lines purchasing diesel locomotives. So without the traffic of the Norfolk Mill and the new diesel running the rails for the N&StL, #210 found herself without a consistent route.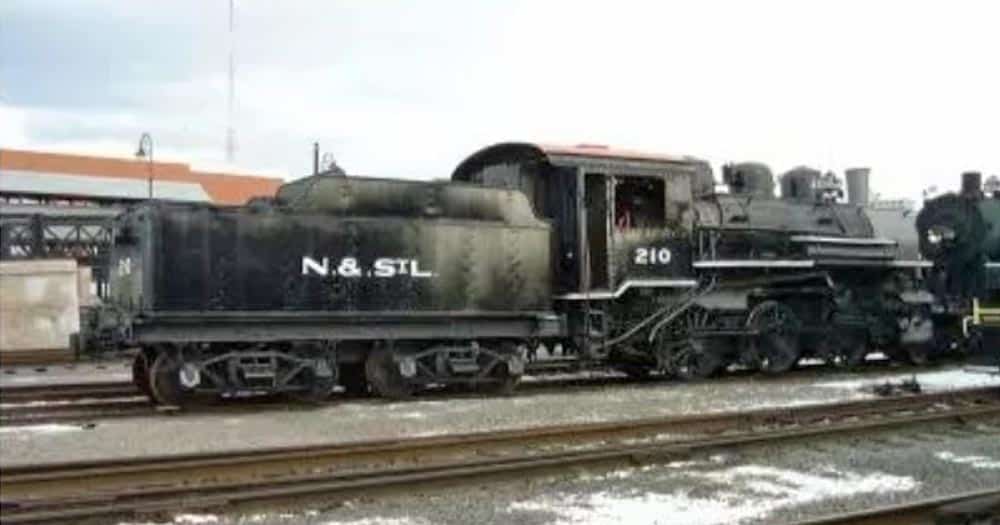 But it was not retirement time just yet, in fact #210 continued to work as a freight locomotive for the N&StL until 1973 when the line abandoned. The end of the line for the N&StL meant the end of the last steam-powered short line railroad in the state of New York.
It was after this that this historic steam locomotive was acquired by Steamtown, and then the Steamtown National Historic Site in Scranton, Pennsylvania.
Although she is in decent condition cosmetically, remarks in a National Park Service report about the locomotive do not paint a bright future for restoration, referring to Norwood & St. Lawrence #210 as a 'tired, worn out locomotive'.
N&StL #210 Today
Norwood & St. Lawrence #210 is on static display at the Steamtown National Historic Site in Scranton, Pennsylvania. While it is unlikely that she will return to steam again, the locomotive is preserved by the National Park Service, which operates Steamtown. For more information about the park and their roster of historic steam locomotives, be sure to head over to the Steamtown website.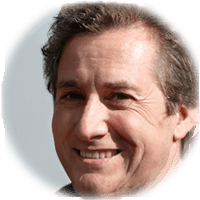 A longtime railfan, Bob enjoys the research that goes into his articles. He is knowledgeable on many railroad topics and enjoys learning about new topics. You can get a hold of Bob at his email link below.