Rahway Valley #15, Big Loco on Small Railroads
While many railfans are drawn to larger, Class 1, railroads, there is no question that shortline railroads played a pivotal role in economic development during the steam era (and today too!).
Smaller railroads like the Rahway Valley (RV) Railroad and Oneida & Western Railroad, which operated from Oneida, Tennessee, to Albany, Kentucky, were vital in getting product from factories or mines to the nation's mainlines. An important shortline in the region, the Oneida & Western ordered a Consolidation-type locomotive, now known as Rahway Valley #15, to keep traffic moving.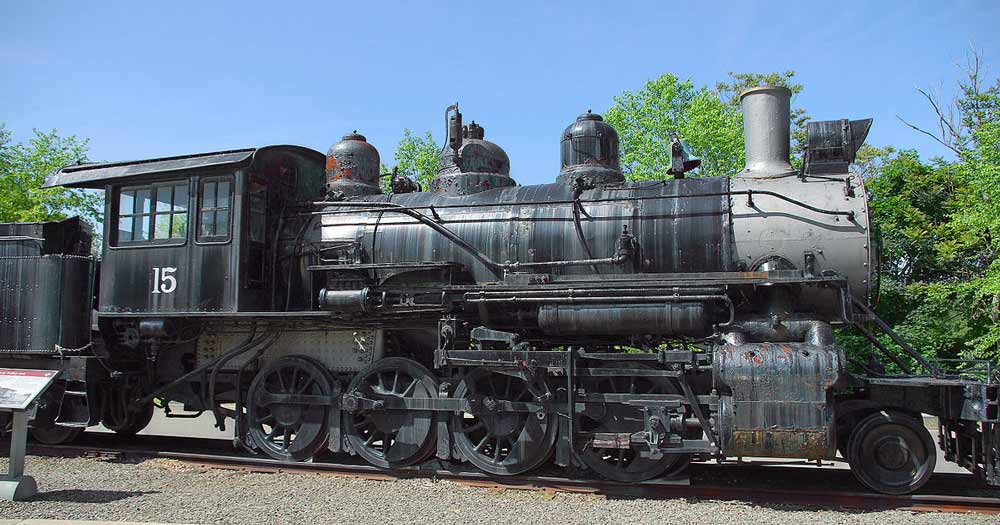 A Brief History of the Rahway Valley #15
Originally known as Oneida & Western (O&W) #20, RV #15 was built by the Baldwin Locomotive Works in 1916. The O&W used their new 2-8-0 (Consolidation-type) steam locomotive throughout Tennessee. While her first decade of service was relatively trouble free, that changed in 1926, when negligence by the hostler allowed the engine to freeze. As the ice expanded inside #20's boiler and tubes, it caused a lot of damage.
Damage to the engine was so severe that she was was shipped back to Baldwin for repair. Baldwin altered the valve gear by fitting it with new piston valves. After the repair and improvement, #20 went back to the Tennessee hills and continued with her normal duties on the Oneida & Western Railroad.
In 1937 the O&W decided they needed larger and more powerful locomotives, so #20 was sold to the Rahway Valley Railroad. Upon arriving at the railroad, the locomotive was renumbered as RV #15.
The new-to-Rahway Valley #15 joined a small stable of three Consolidations. Of the three, #15 was the least powerful. Since demand did not generally require the use of all three locomotives, #15 served as a back-up locomotive for whenever one of the company's other locomotives was in the shop for repair. Her last revenue run was in 1953 as the Rahway Valley, like most other railroad operators, phased out steam engines in favor of diesels.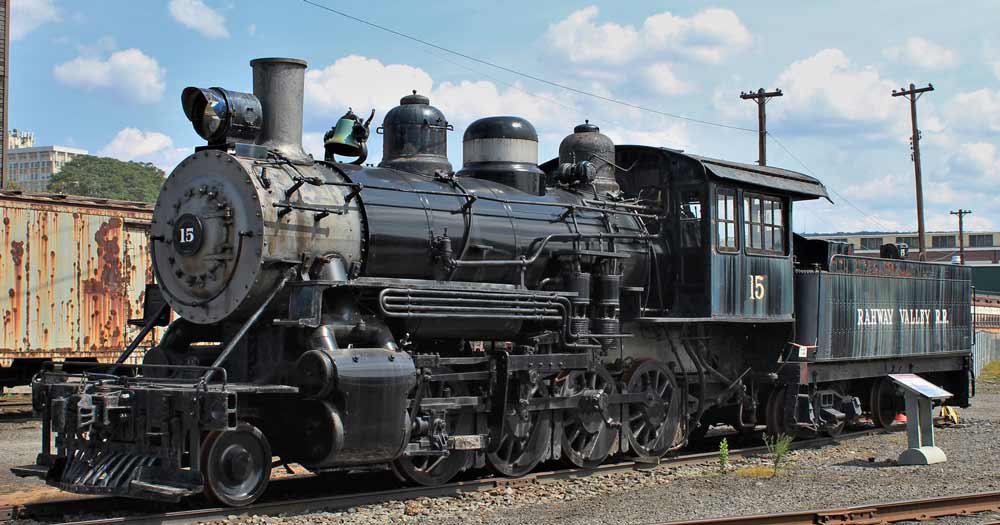 After 6 years of sitting idle in a roundhouse, #15 found her second career in 1959 when she was purchased by F. Nelson Blount, who owned the Monadock, Steamtown, and Northern excursion line – and the Steamtown USA museum in Vermont. After being restored to operating condition, Rahway Valley #15 entered excursion service in 1962.
Rahway Valley #15 would see her excursion days come to an end on August 12, 1973. During a special triple-header excursion in honor of 'Friends of Steamtown Day', Rahway Valley #15 blew a flue (boiler tube). Inspections following the accident found that significant work would need to be done to restore her to operating condition.
Since the museum had other locomotives that could operate the excursion trips, the Steamtown Foundation chose to hold off repairing the locomotive, and instead put her on static display. But she stayed at Steamtown, and moved to Scranton with the rest of the collection in the 1980s. And is now part of the Steamtown National Historic Site.
Current Condition
Today, Rahway Valley #15 is on static display at the Steamtown. A feasibility study completed by the National Parks Service, recommended that Rahway Valley #15 be restored to operating condition – if feasible the money could be found to do so. No other major steps have yet been taken to return her to steam.
To learn more about museum, including the status of Rahway Valley #15, Steamtown website.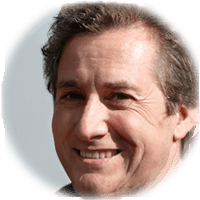 A longtime railfan, Bob enjoys the research that goes into his articles. He is knowledgeable on many railroad topics and enjoys learning about new topics. You can get a hold of Bob at his email link below.