ATSF #643 at the Oklahoma Railway Museum, Double the Driving Wheels
When the Oklahoma Railway Museum had the opportunity to acquire ATSF #643, they couldn't pass up the opportunity. After all, while many steam locomotives graced the Atchison, Topeka and Santa Fe (ATSF) Railway, ATSF #643 is a prime example of the ingenuity that made the ATSF one of the most famous railroads of the 19th and 20th centuries. 2022 marks the 125 year anniversary of ATSF #643 doubling her driving wheels. But that is just part of this locomotive's story.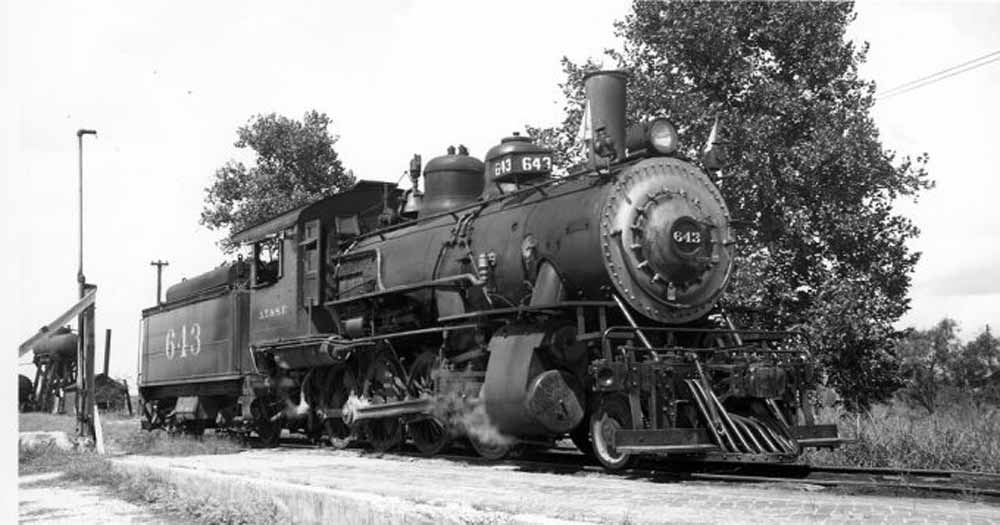 Brief History of ATSF #643
ATSF #643 was built in 1879 by Hinkley Locomotive Works for the Atchison, Topeka and Santa Fe Railway and originally featured a 4-4-0 wheel arrangement. The locomotive was originally numbered #73 and nicknamed "H.C. Hardon". The locomotive would operate for nearly two decades before being rebuilt and transformed.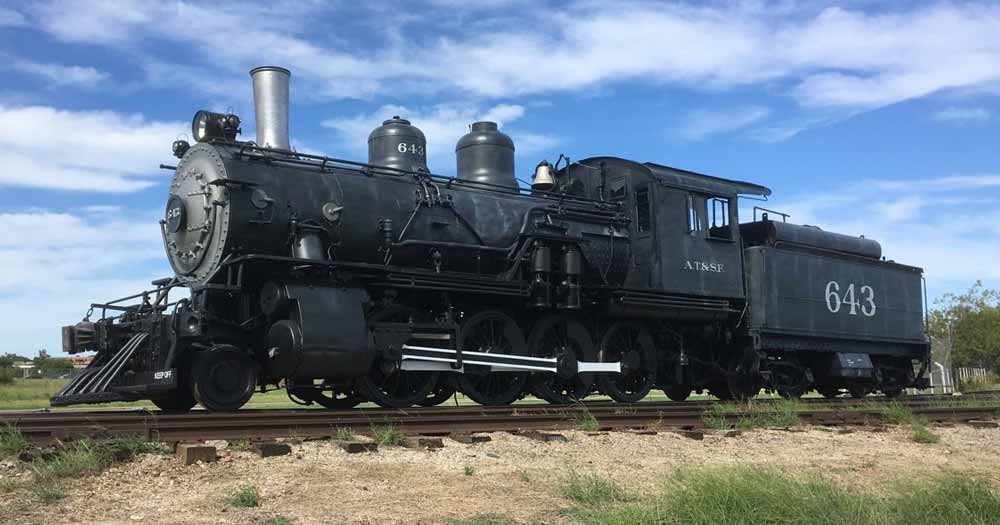 In 1897, the locomotive was rebuilt at the ATSF's Cleburne shops. Once complete, the locomotive featured a new wheel arrangement of 2-8-0. Because of the work and parts required to facilitate the change, very little of of the locomotive is original. What a makeover! The locomotive went from an American type (4-4-0) to a Consolidation type (2-8-0).
The locomotive was also renumbered to #933 at this time. However, ATSF went through a general renumbering in 1900 and the locomotive became ATSF #643, which it she would keep until she retired.
#643 had a very strong career and led freight trains for the railroad for the next five decades. In April of 1953, #643 was retired and donated to the Oklahoma State Fairgrounds for static display. She would remain there until 2015, when she was donated and transported to the Oklahoma Railway Museum.
Current Status at the Oklahoma Railway Museum
After arriving at the Oklahoma Railway Museum, ATSF #643 went through a cosmetic restoration. She has been on static display at the museum ever since. While she may not be steaming, the museum does have special steam train excursions, so be sure to check out their website to learn more.
#643 wasn't the only locomotive rebuilt to better suit the railroad. In fact, Edaville #11 was converted from standard to narrow gauge.