Baldwin #60000, A Milestone Locomotive
As a leading locomotive manufacturer during the steam era, Baldwin Locomotive Works knew that there was an opportunity to make a big splash with locomotive #60000 built by the company. The company eventually decided to use the milestone to produce a 4-10-2 prototype that would be used for testing and sales. Although Baldwin did not see sales result from the locomotive, and the company scrapped plans to produce more, Baldwin #60000 survives today to show us some of the creative thinking shown by locomotive builders.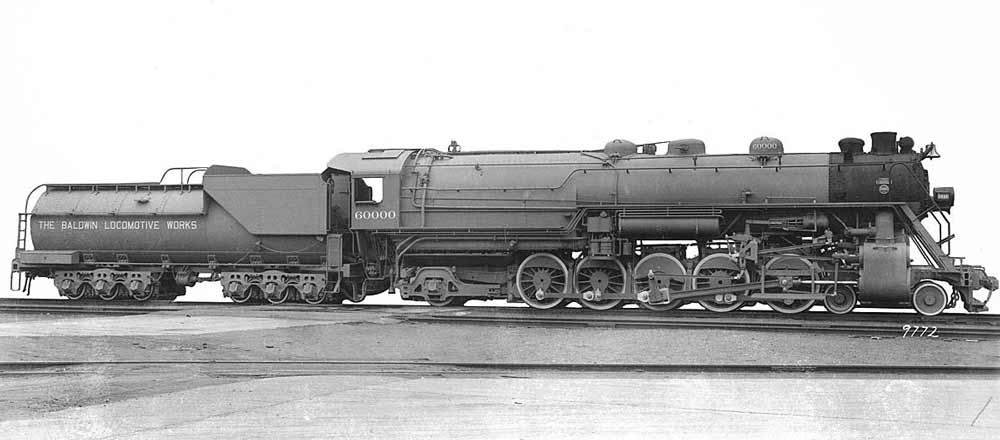 Brief History of Baldwin #60000
Built at the company's facilities in Eddystone, Pennsylvania, Baldwin #60000 was completed in 1926. Baldwin used the locomotive to test out several technological features different from most other steam locomotives built at the time including three cylinders instead of the standard two or four and utilized compound expansion for power. While the Southern Pacific Railroad ordered several 4-10-2 locomotives from Alco, leading to the wheel arrangement being nicknamed the 'Southern Pacific' type, Baldwin #60000 was the first to make appearances on East Coast railroads.
Upon completion, Baldwin #60000 visited several railroad companies for exhibition and testing, including Pennsylvania Railroad, CB&Q, B&O, and more. While the locomotive proved to be more efficient than others in their fleets, the railroad operators were turned off by the compound expansion. Furthermore, the locomotive's size and weight made it difficult for her to operate on anything but straight tracks, limiting her utility for these lines.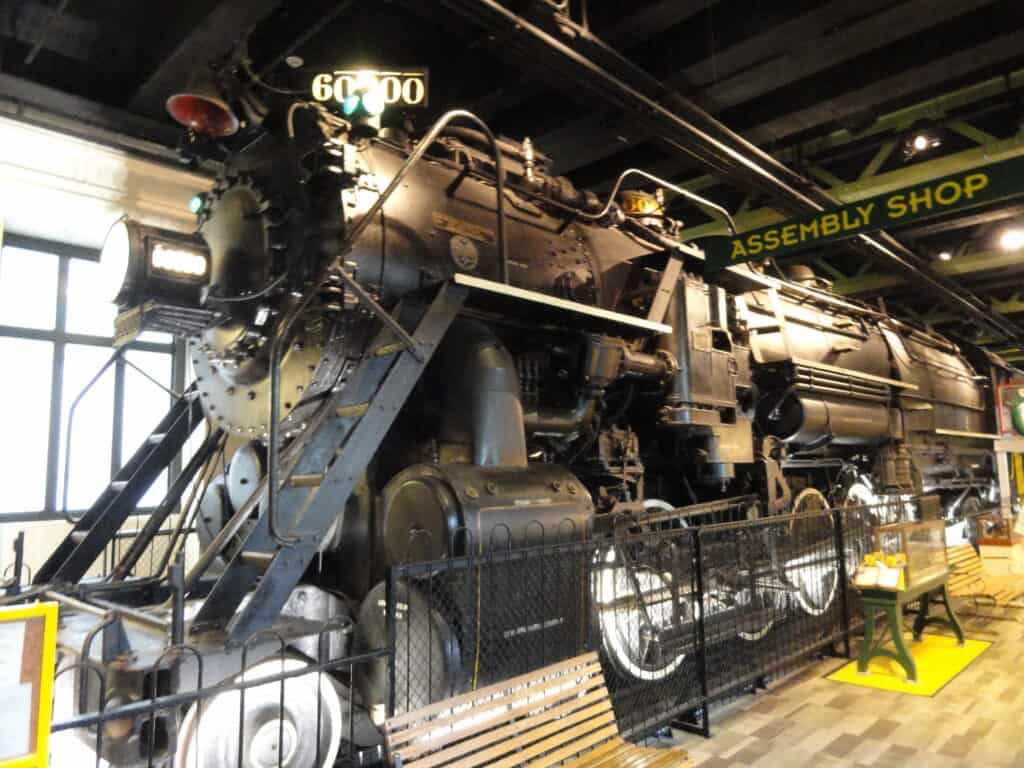 Originally built to burn coal, the locomotive received an overhaul in 1927 while at the Southern Pacific shops that included a conversion to oil-burning. However, after testing on a few more railroads, it was determined she wasn't as efficient as when she was coal powered. After being reconverted to coal-burning again, she returned back to Baldwin facilities to work as a stationary boiler.
After facing an uncertain future for a few years, the locomotive found a new permanent home in 1933 when she was donated to the Franklin Institute in Philadelphia. Although the locomotive had been stored near the museum, it took crews five days to transport the locomotive down the five block route.
Current Status
Since arriving at the Franklin Institute, #60000 has been a major draw for the museum. Although she is not operational, the museum goes to great lengths to preserve this one-of-a-kind Baldwin. To learn more about the museum, including visitor information and current railroad equipment roster, be sure to visit the Franklin Institute website.