Jones & Laughlin #58, Unusual looking steamer
#58 now runs at the Youngstown Steel Heritage Museum
Just like it is today, moving things around a steel mill was quite challenging during the golden age of American railroading. To make it easier, companies like Jones & Laughlin Steel Corporation had railroad tracks that could service their facilities and help moving huge and heavy objects, and molten steel, from one place to the other inside the mill.
Given how tight clearances inside a steel mill can be, most of these railroads weren't standard gauges. Instead, they were narrow gauge railroads. The Jones & Laughlin (J&L) Steel Corp, the company used a very narrow gauge, installing a 23" gauge railroad to serve their facilities. One of the locomotives built for this ultra narrow, super niche railway is the now legendary J&L #58.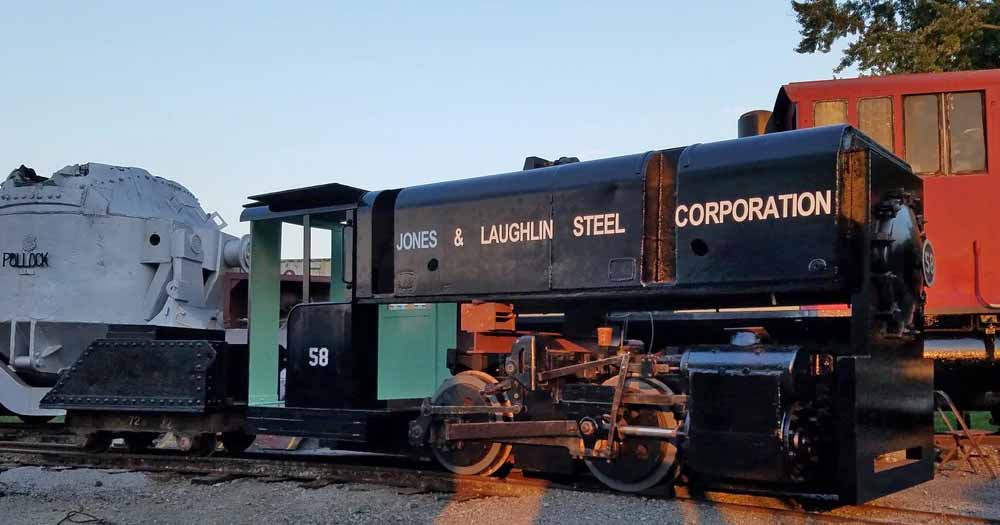 A Brief History of the J&L #58
J&L #58 is a 23" gauge Switcher-type steam locomotive with a wheel arrangement of 0-4-0T. It was built by H.K. Porter Inc. in 1937 for the J&L Southside Steel Works. This locomotive was built purposely to serve within the facility in hauling heavy objects and keeping the steel mill operating efficiently.
Although they had some reputable tractive effort at 93,000 lbs., these locomotives were niche locomotives and also had a peculiar look about them. As such, only 7 of this type of locomotive were ever built for the J&L Corp but the only one in operation is #58. It was acquired by the Youngstown Steel Heritage in 2004 and moved to Youngstown, Ohio, for restoration shortly thereafter.
Current Status
After restoration, #58 returned to operation in 2009 as an excursion train at the Youngstown Steel Heritage Museum in Ohio. It operates a few times every year and remains the centerpiece of the museum. You can visit the Youngstown Steel Heritage website, learn more about this unique locomotive, and even plan to ride behind it.
Another switcher still steaming today, Conway Scenic #7470, was almost destroyed by a fire in early 2022, but her whistle saved her!