SP #4294, The Last Cab Forward
While the Southern Pacific Railroad (SP) added the term 'Cab Forward' to railroad vocabulary, there is only one Cab Forward steam locomotive still existing in the United States. That locomotive, SP #4294, remains as a reminder of ingenuity that aided in the railroad's success.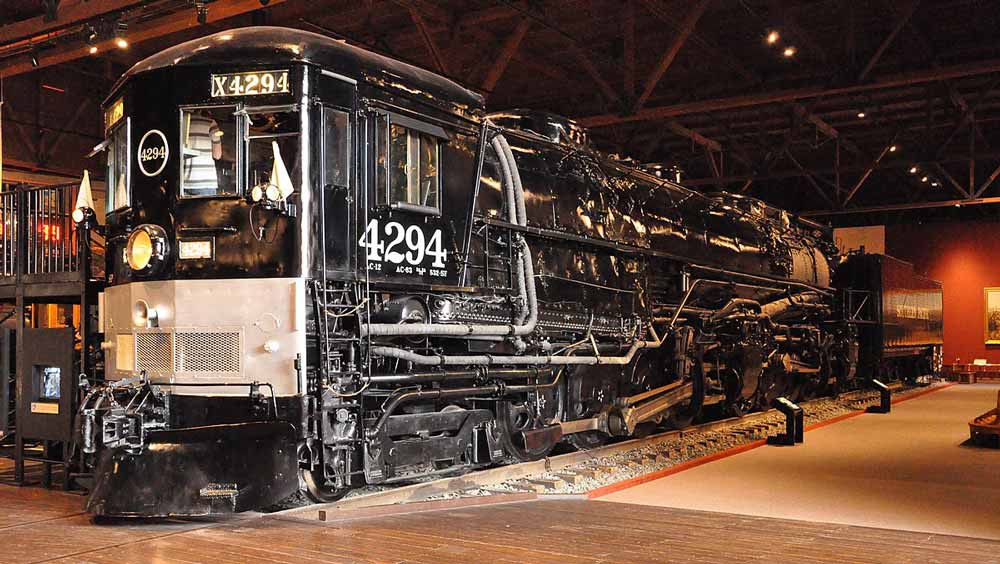 Brief History of SP #4294
SP #4294 is a simple articulated steam locomotive that was built in 1944 by Baldwin Locomotive Works for the Southern Pacific which was the last of the railroad's class "AC-12" locomotives to be produced. She features a wheel arrangement of 4-8-8-2, which is reverse of the popular Yellowstone type (2-8-8-4), and weighed more than a million pounds with a full tender. The design of the 4-8-8-2 essentially turned a Yellowstone type locomotive 180 degrees while not moving the tender. The change positioned the cab and firebox at the front of the locomotive. By running this way, the locomotive was perfect for tunnels and snowsheds as the design allowed the crew to remain ahead of fumes produced by the locomotive.
If you want to see Cab Forwards in action, Railfan Depot has a dvd program all about the Southern Pacific Cab Forwards, including #4294's trip to the CSRM.
During its revenue career, Southern Pacific primarily used the locomotive to haul trains in the Sierra Nevada and occasionally over Donner Pass, as the cab forward design allowed crews safer travel through the significant tunnels and snowsheds required for the mountainous area. SP #4294 traveled the Southern Pacific rails for more than a decade until she was retired in March 1956.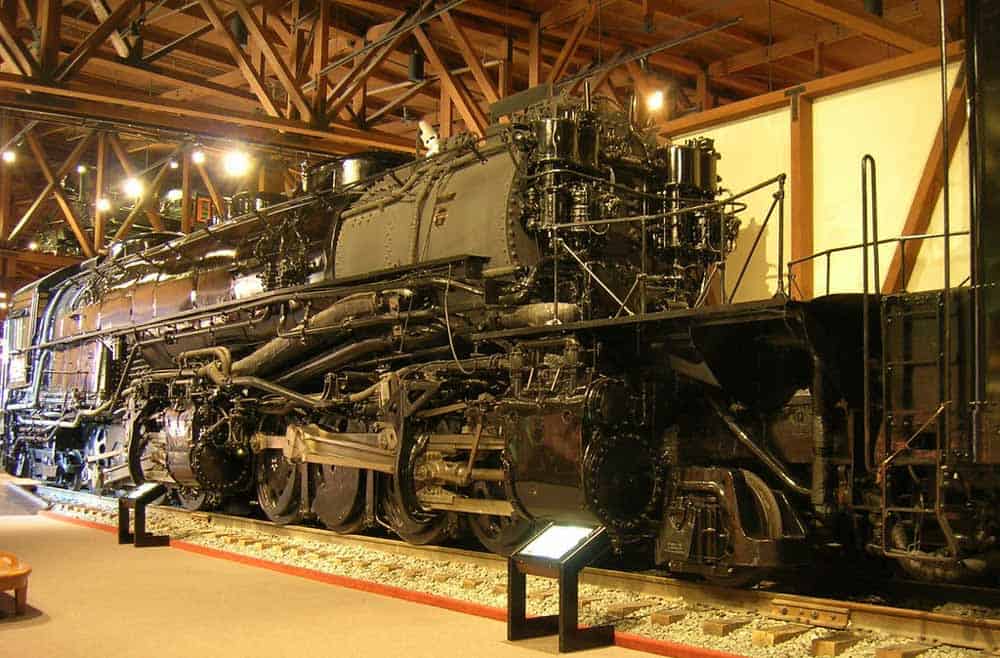 The scrapper's torch seemed all but certain, until efforts led by the Railway and Locomotive Historical Society, among others, convinced the Southern Pacific that a Cab Forward type should be preserved. The locomotive was donated to the city of Sacramento, California, and was put on static display near the Southern Pacific's first locomotive, the "C.P. Huntington".
Unfortunately for the locomotive, construction of Interstate 5 forced the her to find a new home. SP #4294 was moved to the Southern Pacific Shops for storage until May 1981 when she found a new home for display at the California State Railroad Museum.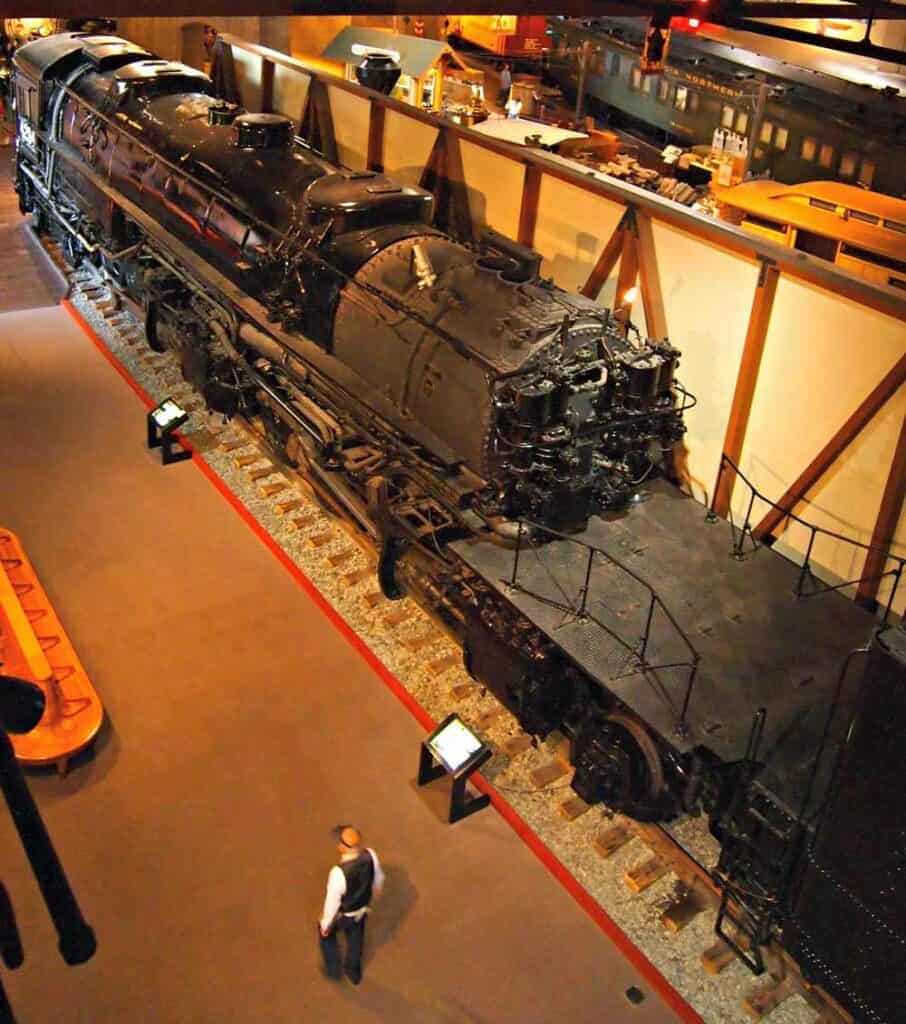 Current Status
Today the locomotive remains on static display for railfans at the California State Railroad Museum. While there have been discussions about restoring the locomotive to operating condition, major financial hurdles and usage policies by railroad companies have led the museum to table restoration talks for the foreseeable future.