4-8-0, Twelve-Wheeler Type
Frederick Methvan Whyte came up with a way for engineers to classify different trains based on their wheel configuration. The Whyte classification system counts the sets of pilot wheels, driving wheels, and trailing wheels.
The 4-8-0 Twelve-Wheeler Type has four pilot wheels, sometimes called leading wheels, eight driving wheels, and no trailing wheels. This locomotive type is sometimes depicted as: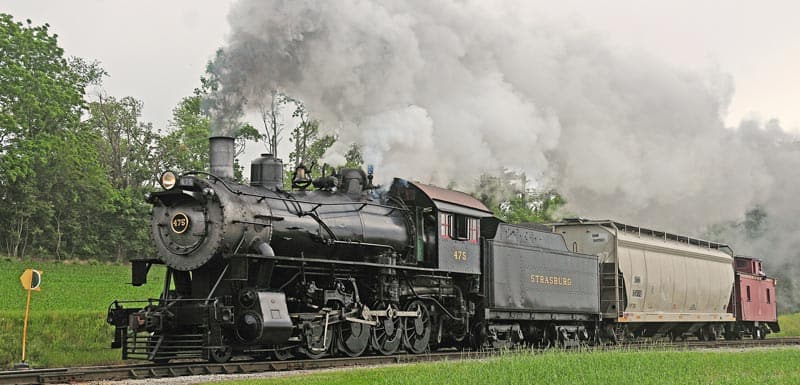 History of the 4-8-0
While many locomotives received their nicknames from the railroads they first operated on, the Twelve-wheeler has a much simpler explanation, it had 12 wheels. The design can be traced back to a tender locomotive built in 1855 by American inventor Ross Winans for the Baltimore & Ohio Railroad; though the first 'true' Twelve-Wheeler was designed for the Central Pacific Railroad by Andrew Jackson Stevens in 1882. This locomotive, CP #229, was nicknamed 'Mastodon' which has led to many referring to a 4-8-0 as a Mastodon.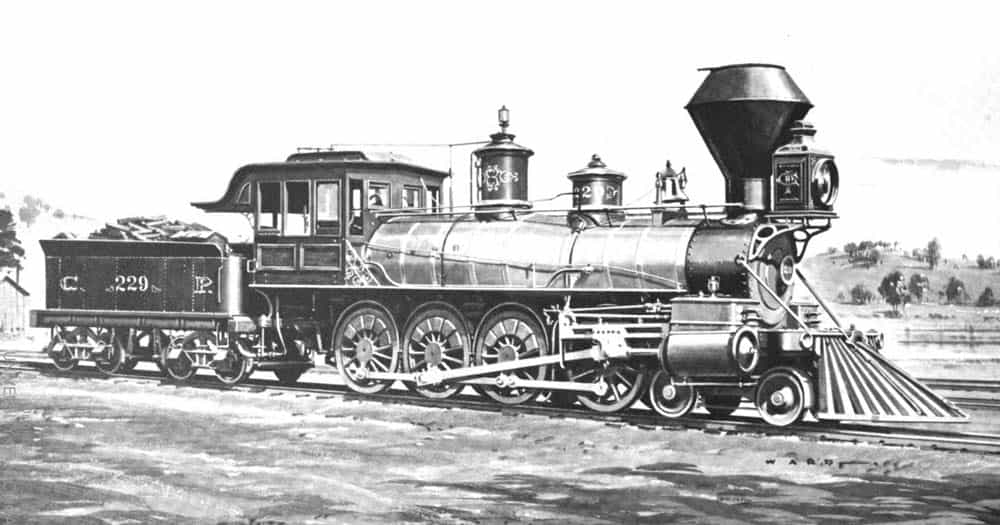 While the 4-8-0 design evolved from the popular Consolidation type (2-8-0), the design did not catch on in the United States compared to the rest of the world. In the height of the steam engine era, these train models chugged along the tracks of countries like New Zealand, Australia, Sweden, Spain, Mexico, the Soviet Union, Canada and more.
By the middle of the 1930s, Twelve-wheelers were rarely seen on US railways.

Where to See Twelve-Wheeler Locomotives
There is only one known Twelve-Wheeler still operating in the United States, Strasburg #475. Other Twelve-wheelers can be seen up close at the Virginia Museum of Transportation and the Kern County Museum in Bakersfield, California.
And for our Austrailian friends, there is a 4-8-0 on display the National Railway Museum in Port Adelaide.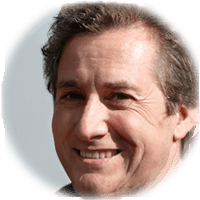 A longtime railfan, Bob enjoys the research that goes into his articles. He is knowledgeable on many railroad topics and enjoys learning about new topics. You can get a hold of Bob at his email link below.