Pennsylvania Power & Light #4094, Largest Fireless Steam Locomotive
The evolution of railroad operations in the early 20th century led to significant growth in manufacturing and mining industries during the time, especially in Pennsylvania. Traditional coal-powered steam locomotives threw off embers were dangerous in some manufacturing settings. Fumes were also a problem in confined spaces, like mines.
In order to combat these issues, a fireless locomotive was designed. The largest fireless locomotive produced, Pennsylvania Power & Light (PPL) #4094-D, has been preserved to showcase history of the type.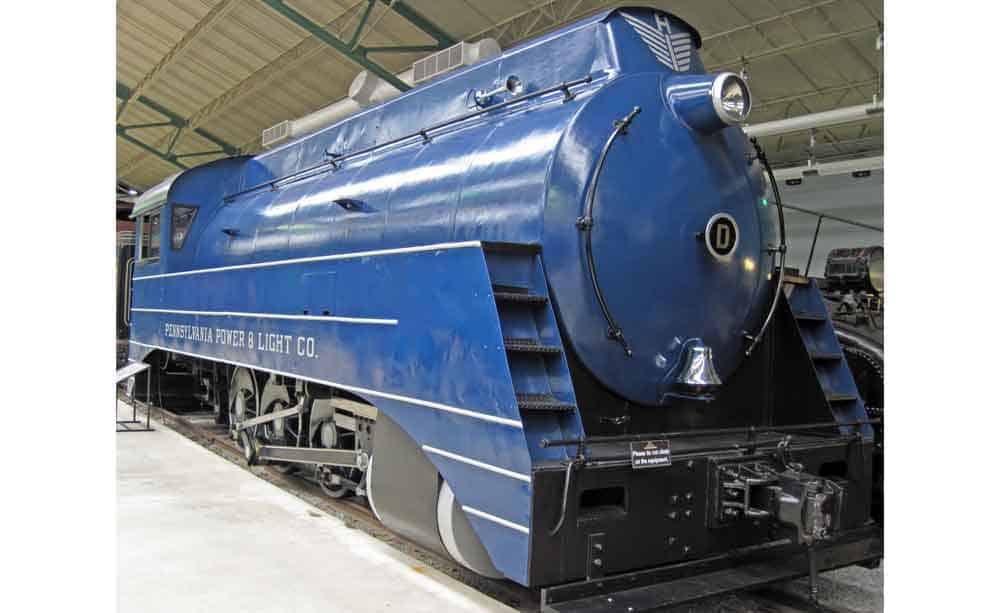 Brief History of PPL #4094
Built by Heisler Locomotive works in 1939, PPL #4094 (also shown sometimes as #4094-D) features a 0-8-0 wheel arrangement and a streamlined appearance. Just over 35 feet long and weighing in at 190,000 lbs., PPL #4094 had a tractive output of 42,000 lbf, giving her plenty of power to meet the needs of her operators. Not only is she the largest fireless locomotive, she is also the heaviest.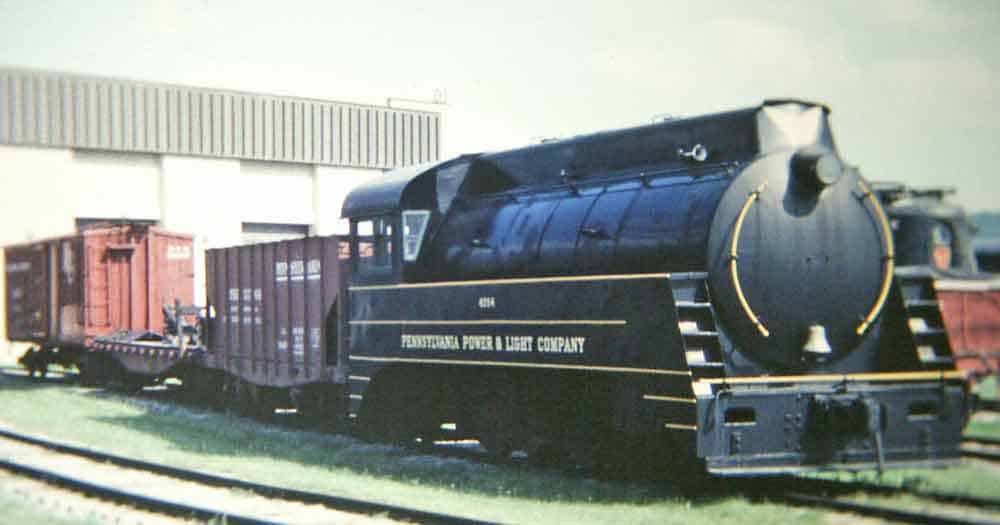 Heisler built the locomotive to showcase at the 1940 World's Fair in New York City. Following her time on display, the locomotive was purchased by the Hammermill Paper Company. Unfortunately for Hammermill, the locomotive was too heavy to operate on their tracks; so the company sold the locomotive to the Pennsylvania Power & Light Company in 1941.
PPL #4094 was put into service at the company's plant in Hauto, Pennsylvania, where she would be used as a switcher for transporting coal cars around the plant. After nearly 30 years of service, the locomotive was retired in 1969. Instead of heading to the scrap line, PPL #4094 was donated to the Railroad Museum of Pennsylvania shortly after she was removed from service.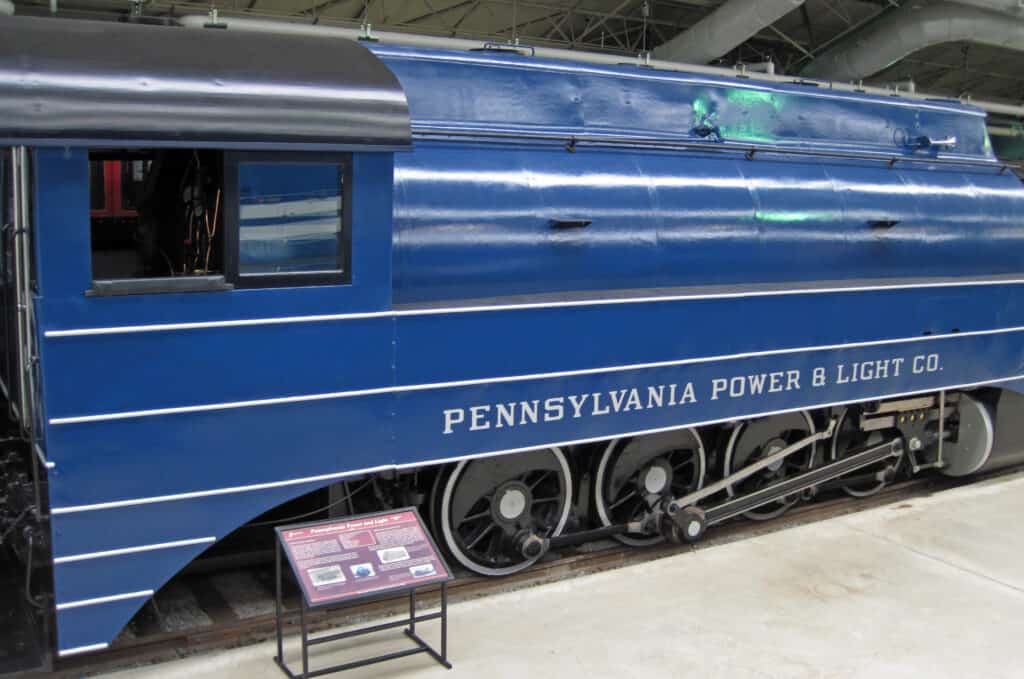 Current Status
After arriving at the museum, Pennsylvania Power & Light #4094 was placed on static display. She has been maintained and preserved over the years, including a return to her original sky blue livery. While not destined to return to steam, PPL #4094 is a great example of invention during the steam era and quite the sight for rail fans young and old.
To learn more about the museum and current roster, visit the Railroad Museum of Pennsylvania website. The museum is in the same town as the Strasburg Rail Road, in fact just across the road, providing rail fans with a great opportunity to experience a lot of steam, on display and running.